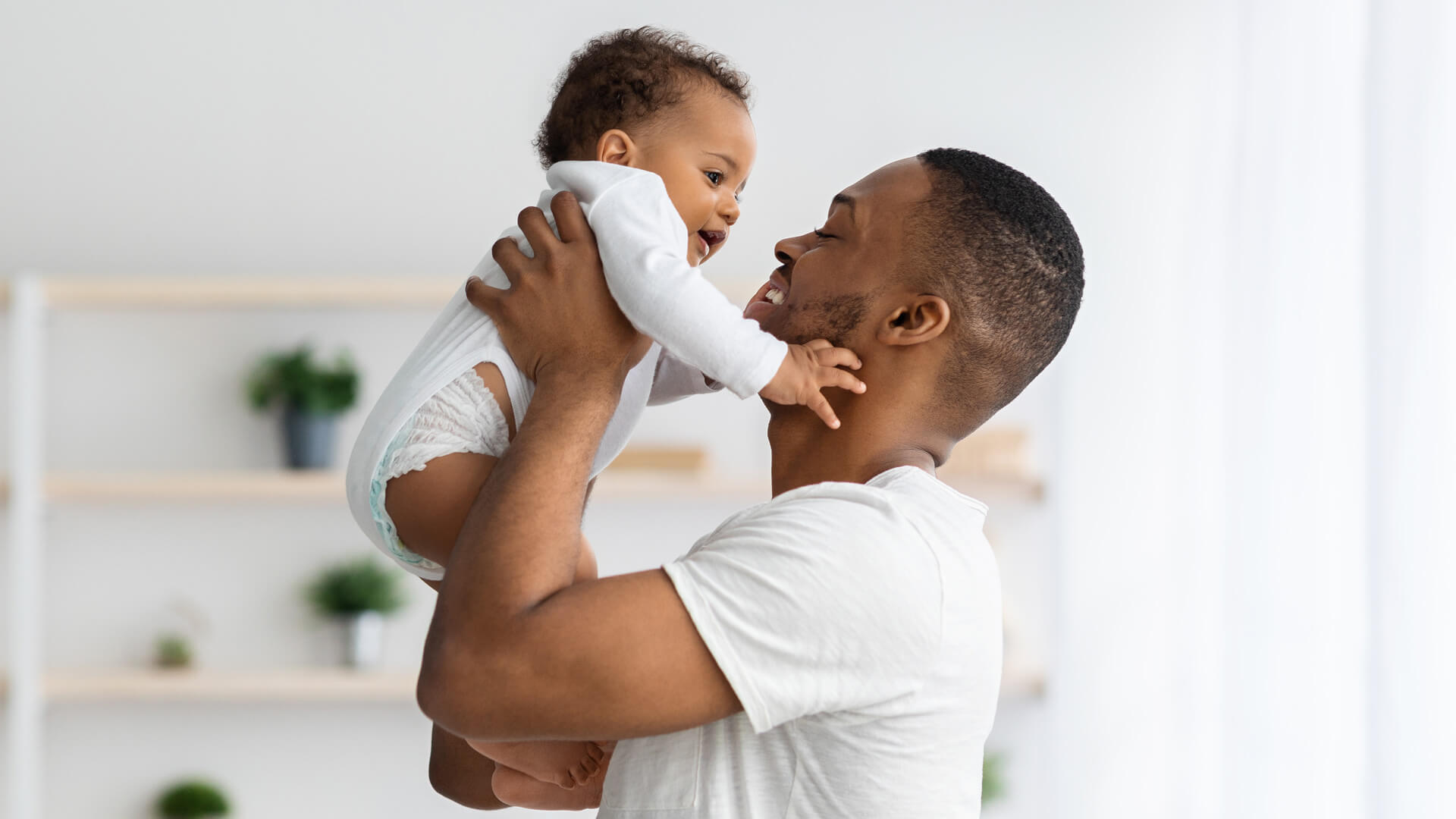 Father's Day spending is expected to climb this year. An estimated 75% of Americans celebrated the holiday in 2021 and spent $20.1 billion on gifts for fathers, husbands, and paternal figures, according to the National Retail Federation. To claim your piece of this retail pie, consider creating fresh Father's Day's content to promote your products naturally and engage an audience that's looking to spoil an influential person in their life. 
Here are four Father's Day content ideas your brand can leverage:
Host a Father's Day giveaway
Create a social media giveaway that honors dads everywhere. Get your social audience involved. Ask them to submit a short essay that explains why their dad is so influential. You can pick a winner at random or you can narrow the responses down to a three or four and ask your followers to vote for the most influential dad. 
Create a dad-themed prize pack for the winner and make sure it has a handful of your products in it. 
HipHop Diaper Bag hosted a giveaway for the holiday in 2021. They did an even easier giveaway and simply asked families to tag dads who would like a chance to win a non-traditional diaper bag. The brand picked several winners at random and saw quite a bit of engagement from the campaign.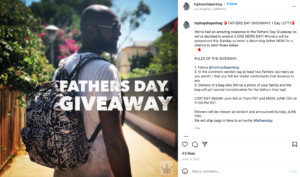 You can write a supporting blog article about a giveaway, too. It can highlight the prize, explain the rules, and — provided your giveaway includes a branded product —you can explain the benefits that pertain specifically to men.
Ask fans to submit their favorite dad joke on social 
People often say dads have a special brand of humor. Ask your audience to share their favorite dad joke. Ask for participation on all of your social channels. An Australian restaurant, the Grid, did just that: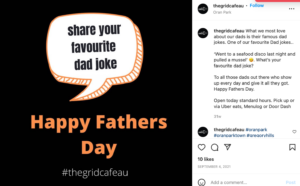 To take the campaign up a notch, put the quotes in a graphic design platform like Canva. Start asking for dad jokes seven to ten days before the holiday and share your favorite each day in graphic form.
Create a Father's Day gift guide
If your brand has products that are ideal for Father's Day Gifts, consider creating a gift guide for the holiday. Albury CBD got together with other local businesses to print a local gift guide. It highlighted dozens of local gifts that could be purchased in Albury, an Australian city in New South Wales.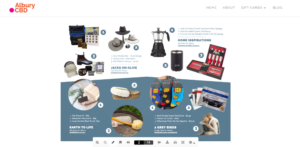 The magazine was printed, mailed and given away at several local businesses to encourage residents to buy local. 
As you might expect, this type of collateral takes some time to create — especially if you're collaborating with other businesses. While it might be time intensive, it lends itself to many content ideas. For instance, you can:  
Create blog posts that highlight 10 items and publish them each week leading up to the guide's release. 

Group products by company and create specific social cards that highlight the gifts.

Share the most-purchased gift and encourage others to make a purchase, too. 

Reach out to local groups, like the local hunting, fishing, running, or racing clubs, and invite them in for a special shopping event that features the Father's Day items. 

Create social cards or graphics that every business can share on their social channel for multi-point engagement. The magazine's cover, for example, makes a universal post that everyone can share.  
This type of collateral can be repurposed year after year, too. With the layout set, products and descriptions can be updated easily. 
Launch an influencer marketing campaign 
Before the holiday, team up with an influencer who can promote one of your dad-approved products. 
Wondering why an influencer endorsement is better than simply promoting it yourself? Consumers pay more attention to product recommendations from their friends — and that includes their social media friends. In fact, 49% of consumers rely on influencer's for their product suggestions. 
To start, you need to find an influencer that aligns with your brand. Next, you'll reach out and talk about campaign details. You'll agree to the details in a contract and set up an approval and publishing process.
A shoe retailer worked with dad influencer Preston Higdon to share this snap with followers: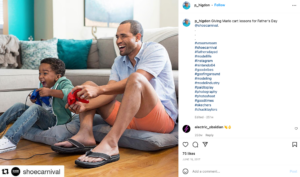 Preston and his son are playing a video game while also sporting shoes from the retailer. It's a fun, relatable message for the holiday.  
Creating content for a holiday is a great way to engage captive customers. If you need a little help with your content strategy beyond Father's Day content, ContentMarketing.com can help. Check out the content solutions available for brands, agencies and publishers.