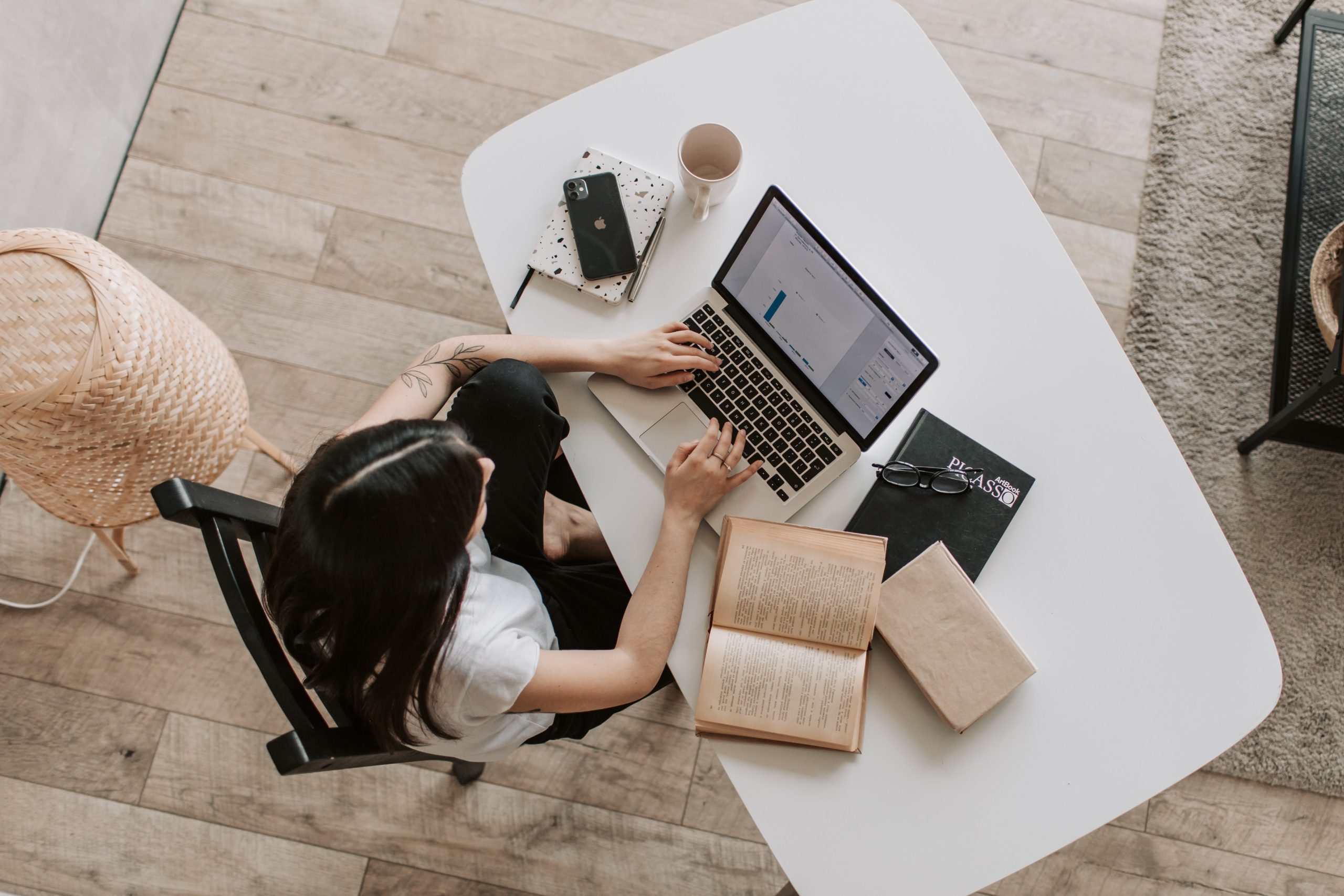 When people are looking for information online, many turn to blogs. These days, there are blogs on just about every topic, and people read blogs for different reasons. For instance, one person might be looking for advice on which smartphone to buy while another might want an answer to a specific question like, "What is the best way to house train my puppy?"
If you're a blogger, you may have realized that attracting and keeping readers is more challenging than you thought it would be. Fortunately, it's never too late to reevaluate and turn things around. Check out five reasons why your blog may not be driving as much traffic as you'd like.
1. You Need a Better Blog Design
When it comes to attracting readers to your blog, first impressions count. Because it only takes seconds for blog readers to decide whether to stay or go, your site needs to look appealing. To improve the design of your blog, consider these tips:
Reduce Clutter
Adding more white space allows readers to focus on your posts. Too many ads can make your site look cluttered and drive people away. Place ads carefully on your page so they look organic and blend in.
Make Your Blog Easy to Navigate
Clicking around your blog should feel intuitive to readers. Make navigation functional by adding basic components like a menu, a search box, a home page, an archives page, an about page and a contact page. Be sure to add a clickable blog logo that takes readers to your home page.
Choose the Proper Font
The most important consideration in choosing a font for your blog is legibility. It's nice to have an attractive font, but if it's difficult to read, you won't build an audience. It's also important to consider the demographics of the audience you're trying to build. For instance, if you're hoping to attract younger Gen Z or millennial readers, you may want to opt for a font with a more modern style. Also, choose a font that complements the overall design and personality of your blog.
Pay Attention to Long-Form Posts
According to data collected from HubSpot, blog posts between 2,100 and 2,400 words attract the most readers. If you write long-form posts, you can make them more readable in several ways. 
Stick to one-idea paragraphs, and avoid long, run-on sentences.

Make use of subheadings and bulleted lists.

Break up copy with a few relevant photographs.

Back up your writing with informative charts, graphs and diagrams.
2. You Need to Improve the Quality of Your Content
Content that ranks higher on Google drives more traffic. And, when content reflects expertise, authority, originality, and truthfulness, it ranks higher on Google. Therefore, to drive more traffic to your blog, make sure you are an expert on the topics you write about and support your information by linking to reputable sources. Keep your blog posts relevant to your niche, and make sure they meet some type of need for your readers. This might include providing entertainment, offering insight, solving a problem, or answering a question.
Make Blog Posts Evergreen
To avoid updating your posts regularly, create content that is evergreen. This means writing posts so that they stay relevant for several years. To create evergreen content, come up with blog post ideas that don't go out of date like "7 Ways to Cook Eggs" or "Best Comedy Movies of All Time." Make sure to keep posts free of current dates, statistics that will go out of date, information about current celebrities or trends, and phrases like "now" or "this year."
3. You're Not Focusing on Keywords
Search engine optimization (SEO) is the process of boosting the amount and the quality of traffic to your blog, and keywords are an important part of SEO. Keywords are words or phrases that people commonly search for online. Therefore, rather than writing about things you think would interest readers, you may want to write about things that people actually search for. 
You can learn this by researching and targeting keywords. If there's a lot of competition within your blogging niche, focus on long-tail keywords. These are longer and more specific than common keywords and they have a higher rate of conversion. For sufficient placement, use keywords in your page title, your article title and a few times within your article.
4. You Need a Distribution Plan
To attract readers to your blog, you have to do more than write. You have to share what you write and share it widely. In 2020, over 3.6 billion people worldwide used social media, according to Statista. With so many social media users across the globe, it stands to reason that sharing your posts on platforms like Facebook, LinkedIn, Instagram and Pinterest might drive more traffic to your blog. To promote your blog more fully, take advantage of these tips:
 

Add share buttons to your articles at the top of the page, and encourage readers to share your posts in the last paragraph.

Share content when your readers are most actively engaged in social activity.

Make sure to track your posts, keep up with conversations, and add comments and replies of your own.

 

Ask fellow bloggers and team members to share your posts.

 

Take advantage of blogging apps that will share new posts automatically to various social platforms.
5. You're Not Taking Advantage of Guest Posting
There are two ways to take advantage of guest posting to grow your blog audience. The first involves you guest posting on other blogs in your niche. As a guest poster, most blogs will allow you to link to your bio, and some will even let you link to a few of your own blog posts. 
In addition to helping you amass high-quality backlinks, guest posting on popular blogs boosts your authority and influence within your niche. As mentioned earlier, higher authority results in a better Google ranking and more traffic to your blog. If you're interested in guest posting, research blogs in your niche that accept guest posts and review their submission guidelines.
The second way to benefit from guest posting is to invite popular bloggers in your niche to guest post on your blog. In addition to increasing traffic to your site, guest bloggers can be valuable to you in several other ways:
 

They offer your target audience a fresh, new voice.

 

They give your site more expertise and trustworthiness.

 

They widen your professional network.

 

They often reciprocate by inviting you to guest post on their blogs.

 

They allow you to focus on things other than writing.
Before you welcome a guest poster to your blog, make sure to do your research. Study their blogs carefully to make sure posts are accurate, truthful, interesting and original.