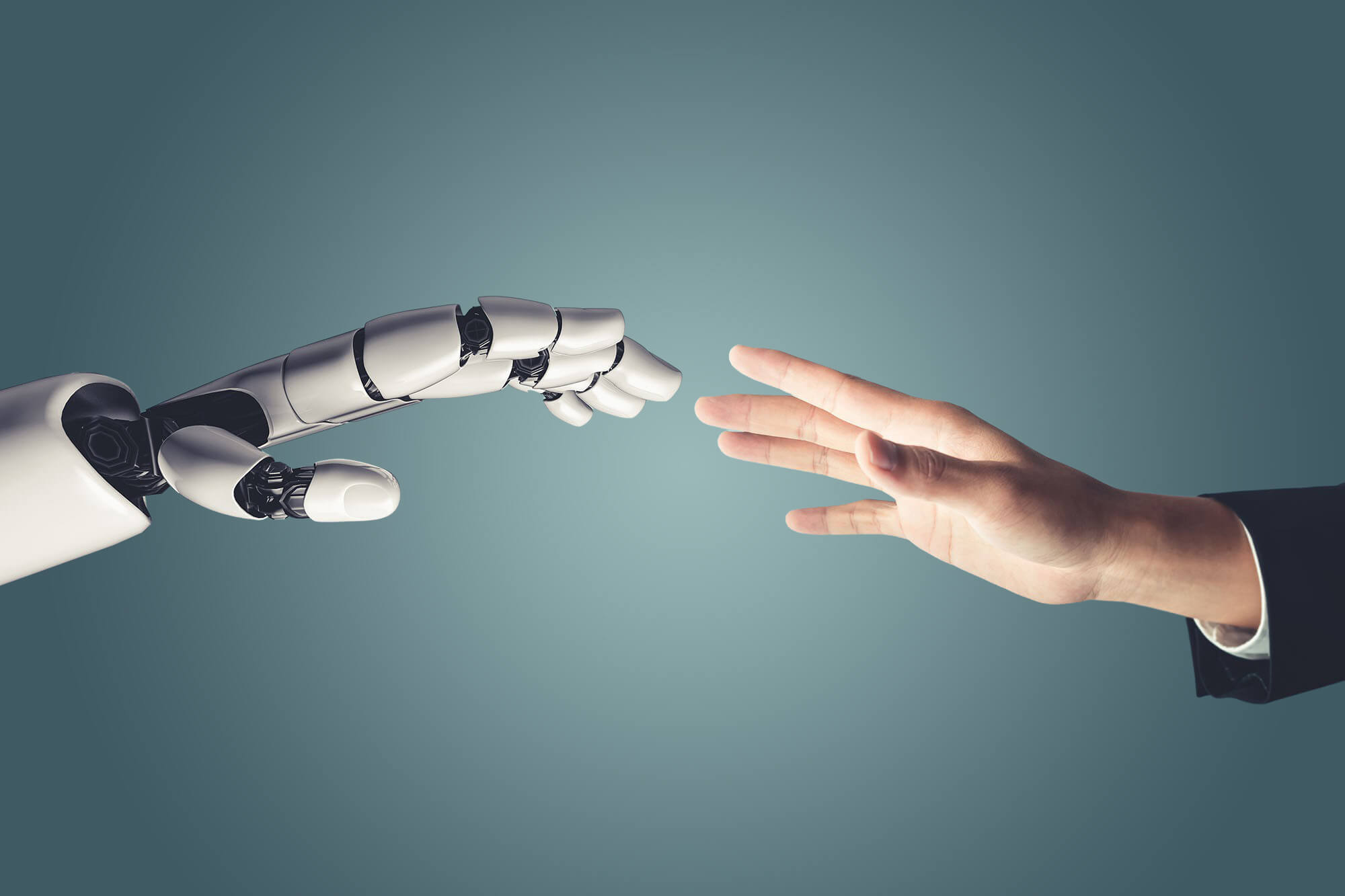 Artificial Intelligence is making its way into marketing practices. About 21% of marketers use AI applications in some capacity and experts expect that number to grow dramatically over the next few years. AI is easing internal workloads, improving customer relations, and contributing to the bottom line. Research suggests AI can improve sales by 52%. With results like that, it's not surprising to see more marketing departments adopt AI. We're looking at ways to use AI in content marketing.
The benefits of AI in content marketing
AI advancements are quickly being adapted to content marketing tasks, which can be time-consuming and tedious. Here's a quick look at the benefits AI can offer teams: 
Personalization
For many marketing teams, their goal is to deliver a 1:1 experience. They're trying to create a personalized experience that connects with the customer and drives action. Small efforts like personalizing an email greeting or suggesting products based on previous purchases provide tailored touches, but AI can go further. 
AI offers predictive analysis, which means it can analyze a customer's profile and actions to deliver content breadcrumbs that result in a purchase. Marketers aren't left scrubbing data, looking for trends, trying to identify convertible customers, or crafting segmented emails — AI does the heavy lifting. 
Time savings
As with any tech, there's a learning curve to AI. You need to learn how to implement and get things set up, but once it's up and running, AI can save you time. 
There are AI tools that can write short bits of content, autogenerate emails, and manage customers' questions online. Imagine the time you could get back. 
Streamlining marketing efforts
AI has the power to connect multiple marketing efforts into one automated stream. A team could could use AI to craft a small newsletter, email it to subscribers, and share it on social, for example. 
Right now, each task is done separately. Someone crafts the email, creates a segmented email list, and then switches to a social media scheduler to draft and schedule posts. AI can streamline this entire process from one platform.
AI tools marketers are using
There are already many AI tools that can help with content marketing, but here's a look at some of the most popular tools. They're being used to: 
Develop a predictive journey
Setting a predictive online journey can take a visitor on a personalized path. Let's say a visitor comes to your site and shows some interest in sneakers, a predictive journey will notice the customer's interest and suggest an article that explores the best kind of sneakers for runners, followed by a curated list of sneakers that are available in the customer's size. 
CliClap is an AI predictive engine that works with marketing software like Hubspot and Marketo to create a personalized customer journey. Personyze is another option. It can analyze a visitor's actions and deliver a tailored landing page to increase conversions.  
Create content
Some marketers use AI to ease the writing workload. While AI tools can't crank out a 5,000-word ebook just yet, they can create social ads, product descriptions, and landing pages. 
Content creation tools like Writesonic can craft your next landing page or Facebook ad with just a few details provided. If your brand deals with financials, you can use Wordsmith, which takes large data sets and turns it into a well-written report.  
Improve content
For copywriters who create long-form content, there are AI tools that can help.
Copy.ai, for example, provides topic inspiration. When you're not sure what your next blog article should be, this tool will give you some titles to work with and help you outline the piece. 
For writers who want a little help sprucing up their copy, Wordtune works in real-time to help rewrite confusing sections of text and make sentences more clear. 
Generate social media posts
Social media is the go-to tool to promote your content efforts, so it makes sense to have an AI-powered tool supporting your social efforts, too. 
Albert does autonomous media buying and ad writing and Lately can create a social post from an article, analyze your audience's most engaging times, and automatically share the post on social. 
AI tools have begun their integration into marketing. The tech is still evolving, but in the coming years, more marketing departments will likely explore and adopt technologies that can improve their content marketing strategies. Consider giving one of the tools listed a try to see if AI can elevate your next content campaign.