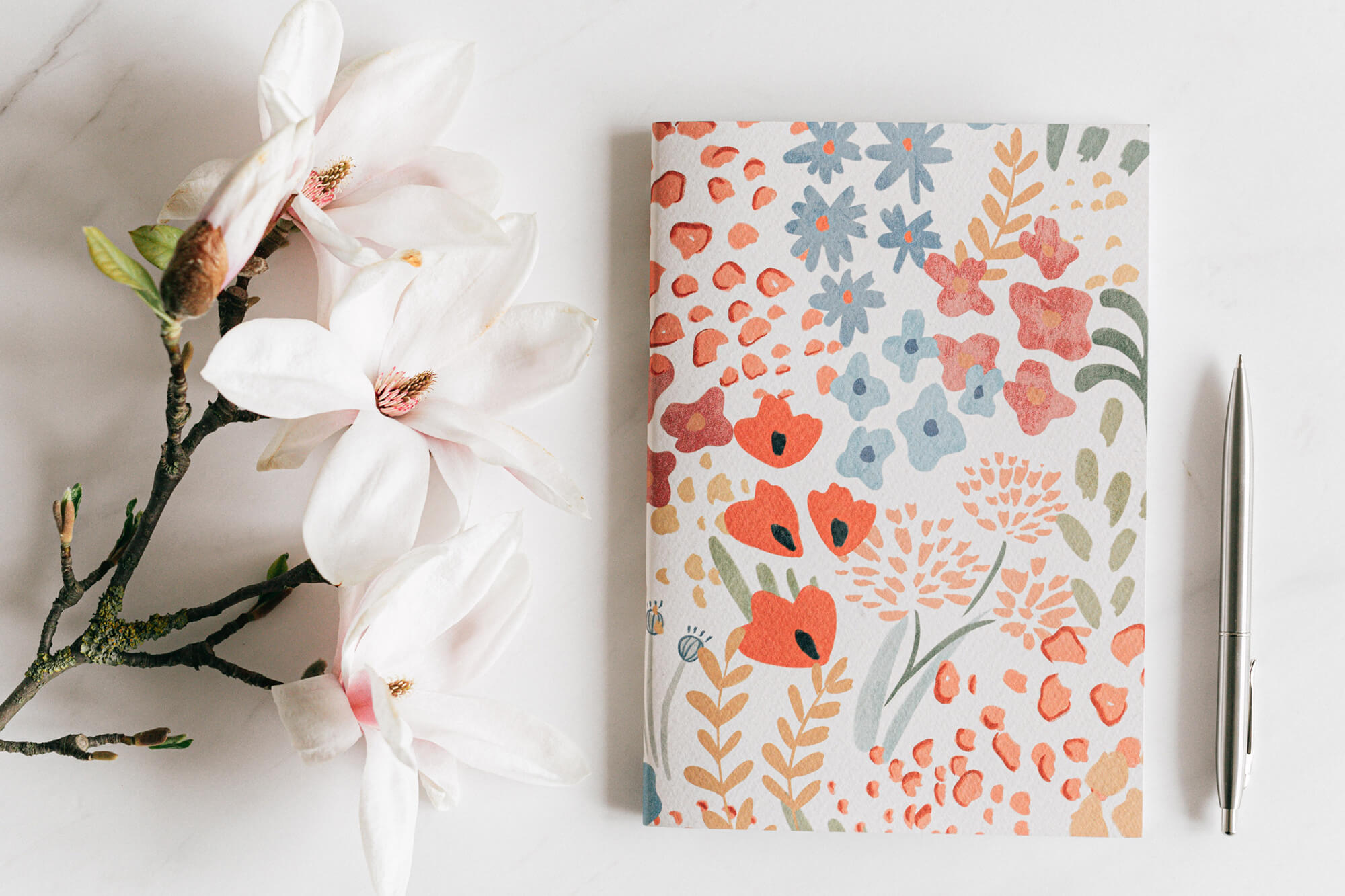 With more sunshine, warmer days, and budding trees, everything about the spring season feels upbeat and fresh. Every brand can leverage the season to increase brand awareness and sales by producing spring-theme content. Need some ideas? Here are some universal spring content ideas:
Host a picture contest
Ask your customers to submit spring photos that are connected to your brand. For instance, you might encourage customers to embrace spring by showing your product or service on-the-go, or ask them to take pictures that represent your brand.  
For instance, Farm Credit, a lending agency specifically for farmers, launched a spring photo contest on Facebook and asked their followers to take snaps of rural living at its best.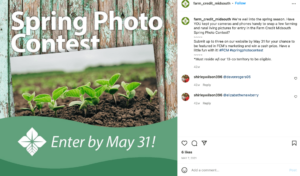 In another example, Crafts 4 Rescues, which donates proceeds from its retail craft sales to animal rescue shelters, hosted a spring photo contest too. 
This particular contest asks people to share a photo of their pet, tag three friends who may want to enter the competition, and sets a clear deadline.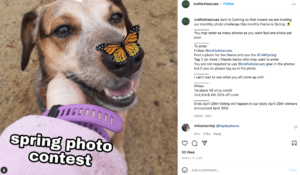 You can do something similar. Ask your fans to participate in a photo contest, but be sure to explain the rules, be clear about prizes, and make the deadline well known. Create a blog post about the contest and be sure to add the winners of the contest to the post later on. 
Host a digital scavenger hunt
Rather than asking your fans to submit pictures, consider snapping some spring-themed pictures yourself with "hidden" products in some pictures. Take 10 pictures outdoors and hide your product in five of them. Create a blog post with the images and post one picture every day for 10 days to social media. Ask your fans to look for your products and comment on the posts with its location. The fan that finds all five of the products first wins a prize.  
Of course, you can do variations of this scavenger hunt. Consider teaming up with a partner or vendor and share photos of your products across your social channels and theirs. The first fan to find your products and leave comments wins. 
If you have a physical store and tech-savvy staff, you could create a scavenger hunt with QR codes. This hotel chain created a scavenger hunt that took guests on a tour of a golf course.

Host a spring cleaning challenge
While everyone is in the mood to declutter, why not host a springing challenge or provide a resource of spring related tasks associated with your product or service? This works great for cleaning companies, home organizational services, and junk removal crews, but it can be adapted, too. 
A furniture company could challenge fans to post pictures of their decluttered dresser drawers, an RV retailer could share tips to maximize storage space, or a jewelry designer with an Etsy store could showcase ways to organize rings, bracelets, and necklaces. 
This real estate agent did her own twist on spring cleaning with a March Maintenance list.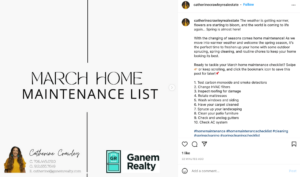 Help customers relax and unwind
When the weather breaks, many people plan vacations, weekend getaways, or day trips to explore something new. Is there a way your brand can help people get away this spring? 
If you own a rental property, run a travel blog, or operate an entertainment venue, you can create articles that appeal to your customers' adventurous side. Put together lists of things to do near your rental home, share a slideshow of the best spring break getaways on your travel blog, or create a video showcasing your family-friend arcade. 
This tourism agency, for example, promoted a visitor's guide on Instagram.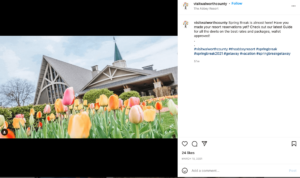 You can help fans with a staycation too. For instance, a tutoring service created a list of books that people can read during spring break.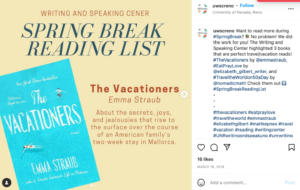 Local restaurants could get together and create spring break discounts, with a supporting blog post shared on everyone's site. 
How can your product or service help people enjoy a few days off this spring? Springtime is an ideal time to generate fresh, new content. Customers are ready to engage with uplifting content. Give one of the four spring content ideas a try to connect with customers in a fun way.