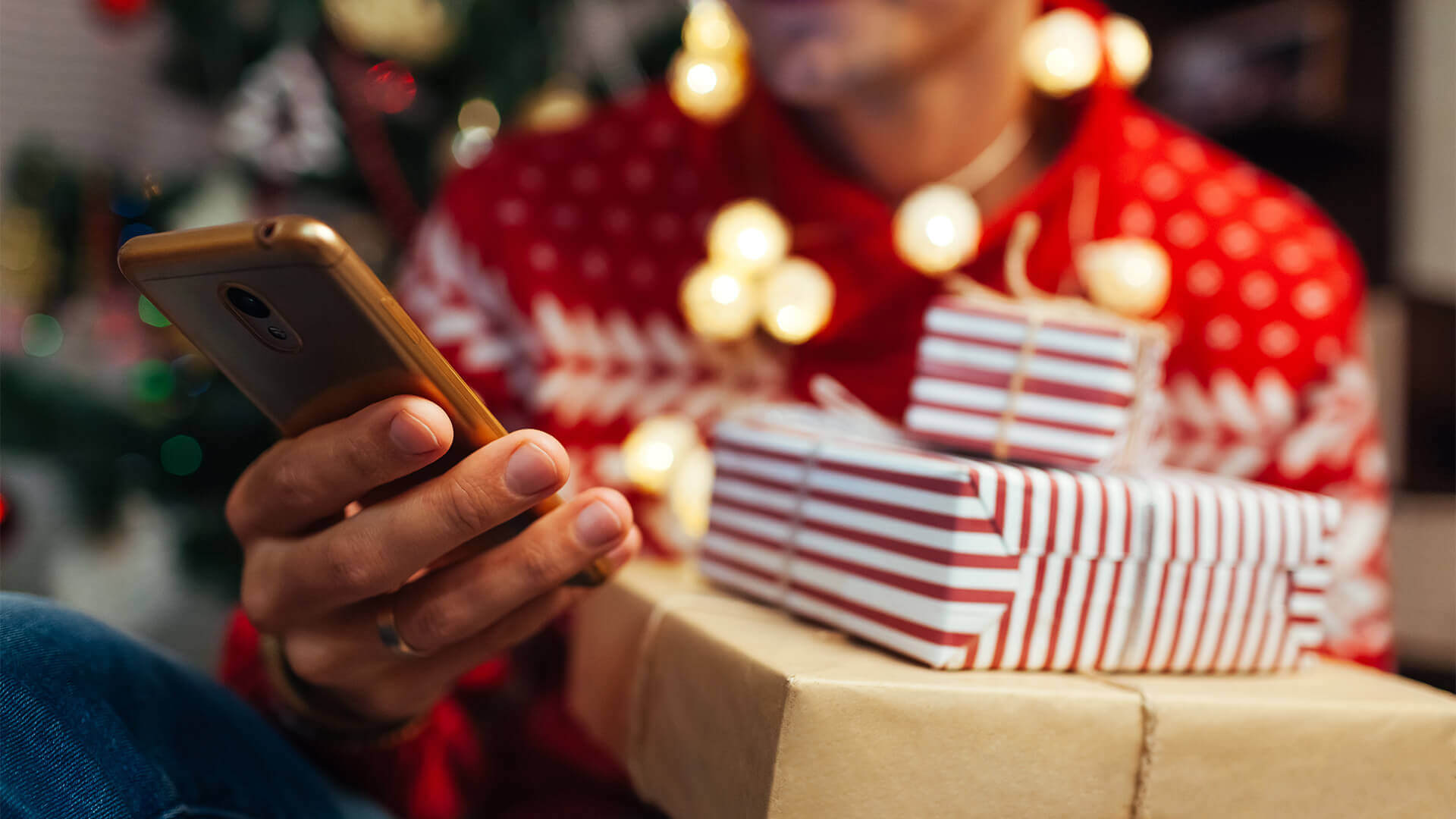 With the holidays right around the corner, it's time to start gathering holiday content marketing ideas. There are plenty of holidays coming up to focus your content around, including Thanksgiving, Christmas, Kwanzaa, Hanukkah, Boxing Day and New Year's Eve.
Holiday content marketing ideas
Here are content ideas to get you started on holiday marketing plans.
Decor and party planning ideas and inspiration 
Create a video on TikTok or Reels featuring your holiday products or film a full holiday decorate with me video. Make the content shoppable to help drive sales.
Shoppers are also often looking for hosting inspiration, such as tablescape ideas, holiday party decorations, and event planning services and ideas for company holiday parties. 
Recipes and restaurants
Now is the time to start thinking through how to create unique food-related content for the holidays. While shopping for gifts and decor is a focus for many shoppers, food is also one of the most important pieces.
Partner with an influencer on a sponsored post sharing holiday treats or on a video sharing how to make a recipe featuring your product. If your contract includes licensing, share the longer-form, custom food recipes on your company blog or YouTube channel.
Outfit inspiration
Start brainstorming holiday fashion guides incorporating your products. Shoppers are looking for fashion inspiration, whether it's for work parties, family outings or Friendsgiving.
Partner with fashion influencers and content creators to share their favorite looks for the season. This type of collaboration is also effective with a discount code or affiliate links to track success. Plus, the sales during this time of year from Black Friday on have people looking for a good deal.
Gift guides
Shoppers are often looking for help finding the perfect gifts for specific people. Make targeted, niche shopping guides and share them in a SEO-friendly way on your website or social media. Turn a blog post featuring your products into shorter-form video content for TikTok and Instagram. Focus on creative gift guides for men, children, moms, teachers, introverts, coworkers, dogs, etc.
Even if your brand focuses on services, you can create a gift guide. For example, a B2B company can create gift guides for the marketers in your life, or for employees.
Seasonal bucket lists
Creating a bucket list of ideas for people to do during their favorite holiday is another way to connect with your audience. Experiential brands and events benefit from this type of content. On your blog or social media, create a downloadable or shareable bucket list filled with things to do, including visiting your restaurant, event or attraction. Include your logo on it as well.
Day in the life
Share a vlog-style or behind-the-scenes video on TikTok or Reels. It could be your products being made or packaged with care, or you could show your gift wrapping options for the holidays. If you are an event planner or service, film a timelapse of you preparing for an event.
You can use this opportunity to offer a sneak peek into what you have planned for the new year, whether that is a short video, or social media posts sharing hints for your audience. Drive engagement by asking your followers to guess what the new product or service will be.
Year-in-review posts
Share highlights of your brand's year in a graphic, blog post or video. This can share new products you launched, donations you made, events you hosted, speaking engagements or any other company news and accomplishments you want to share. You can also recap industry news to show that you are in the know and a thought leader.
Express gratitude
Send a newsletter or share a social media post thanking your customers and clients for a great year. You can use this as an opportunity to show your company is celebrating the holidays, whether that's by volunteering or donating to a cause, or simply decorating the office.