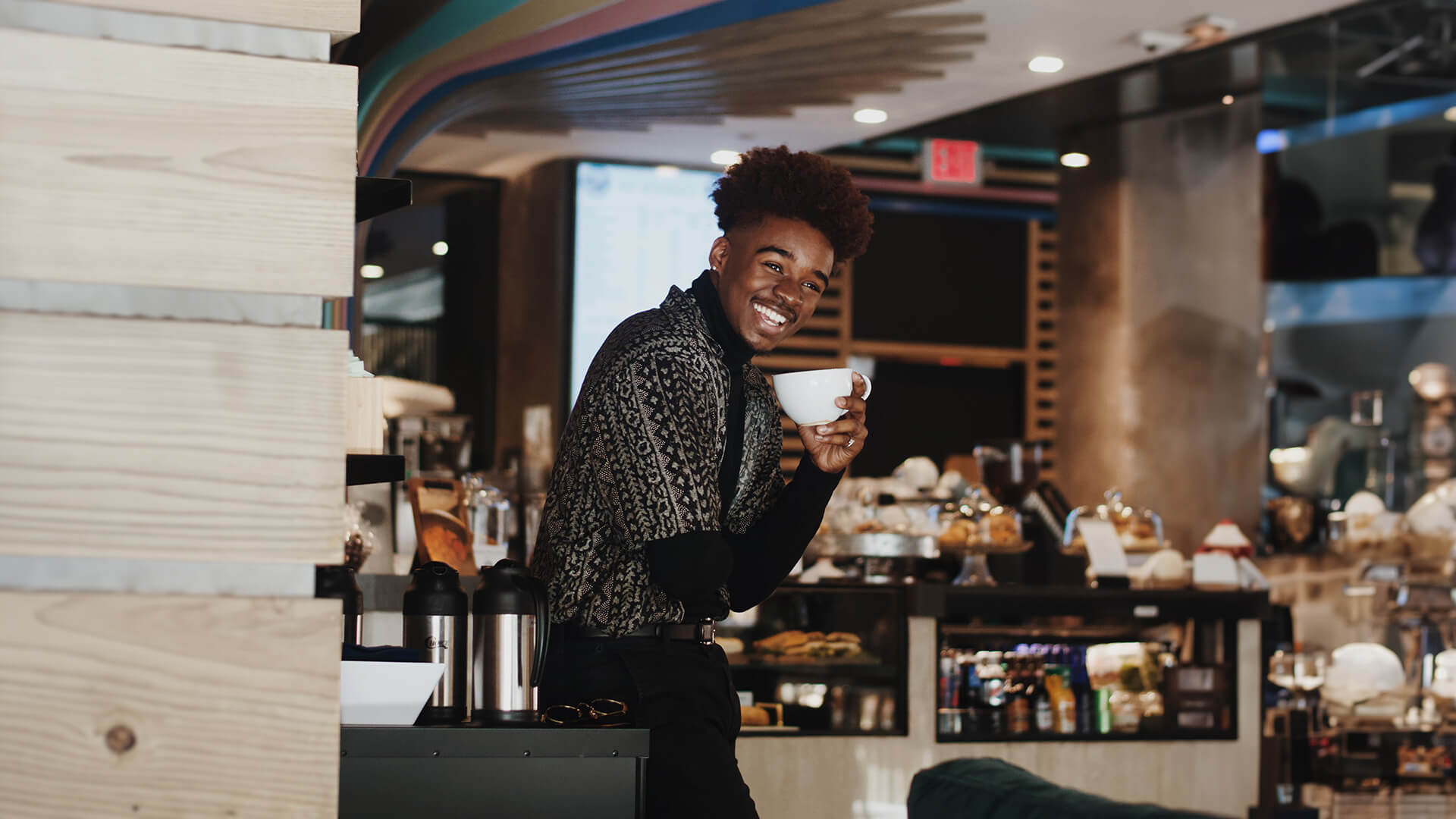 A new generation of decision-makers in the corporate realm is requiring B2B marketers to change their strategies in order to reach Gen Z and Millennials who are buying or making recommendations in the workplace.
It's a much-needed adaptation, as these younger B2B buyers turn to social content for inspiration, education, and solutions on behalf of their employer—or themselves, in the case of young entrepreneurs. These younger B2B buyers take a digital-first approach to research, which might explain why 60% of marketers report that social media is the most effective B2B channel for driving revenues in 2023.
If your team has been tasked with reaching younger B2B buyers for a brand or company, read on to learn specific ways to connect with this younger target audience in ways that resonate and drive interest.
Build your brand through thought leadership
Using insights from experts in a particular field, area, or topic is one of the most effective means of reaching younger B2B buyers because they tend to seek information and solutions for specific problems at their company.
While blogs and e-newsletters can provide a platform to showcase these industry thought leaders' expertise, LinkedIn is quickly moving up the ranks for B2B marketers trying to reach a particular target audience. In fact, the average age for the network's users is getting younger each year, with Millennials and Gen Zers making up 61.6% of users this year. In addition, the forecast for 2024 indicates that user growth this year will be most notable in GenZ, rising 20% year over year.
Turn to LinkedIn's long-form content options to share articles from your brand's employees, industry experts, or even satisfied clients who can explain how your product or service saved their company time and money or improved their customer experience. There's a reason 91% of marketers in North America cite LinkedIn as their most effective channel for B2B brand marketing!
Lean into consumer-facing platforms
Although LinkedIn continues to be the top social network for B2B, marketers need to invest in a multichannel approach to leverage the best of what each social media platform has to offer. Here are a few statistics from Insider Intelligence about each of the major platforms' unique strengths:
TikTok
Younger audiences use TikTok to learn, engage, and source information, and thanks to its unique algorithm, the platform can help boost brand awareness, showcase products, and connect brands with new audiences. It's estimated that more than 100 million Americans use TikTok, with adults spending almost an hour each day on the platform.
Facebook
In general, Facebook leads in overall clickthrough rates, but it's worth noting that Gen Zers and Millennials aren't using the platform as frequently as older generations.
Twitter
Despite its current struggles, Twitter is still the second most-used social media platform (after LinkedIn) for executives. Although 70% of marketers use the channel for organic marketing, there is a mass exodus of younger users.
Instagram
Known for its success in B2C marketing, Instagram can still influence B2B purchase decisions, but it's not a top contender.
YouTube
An April 2023 report found that 68% of decision-makers use YouTube to make buying decisions, and 65% of B2B buyers said the platform influenced a recent B2B purchasing decision. And because publicly available YouTube videos can appear in Google search results, any relevant inquiries can lead potential buyers to your content even when they're not on the platform.
Much like thought leadership, influencer marketing provides a cost-effective means of building trust and engagement. Look for small influencers and creators on these channels who can introduce your products or services to younger B2B buyers.
Incorporate AI-generated content
No matter how quickly artificial intelligence develops, your B2B content will always require human oversight to ensure that your campaigns are accurate, appropriate, and engaging. But that's not to say that AI can't play a significant role in your marketing team's plan of action.
In a March 2023 survey, 42% of marketers in the United States reported that they were using generative AI to help with social media content. For some, those tasks included writing drafts of content, content management, and streamlining distribution processes. Need some specific ideas on how to put GenAI to work for you? Consider the following capabilities:
Determine which words and phrases might help your brand stand out amid a sea of competitors and resonate with B2B decision-makers' specific wants and needs.
Automate A/B and multivariable testing on both copy and images to improve engagement and conversions.
Update and repurpose content based on channel-specific criteria to reach and earn the interest of buyers.
Generate images for campaigns and storyboards to mock up brainstorming session output
Marketers clinging to old-school marketing tactics will quickly find that they won't see results from their efforts. Now is the time to adapt to the changing demographics and research habits of younger B2B decision-makers, meeting them where they are online and producing informative content—with the assistance of generative AI—that resonates. As with any form of marketing, evolving with your target audience isn't just a suggestion; it's a necessity.