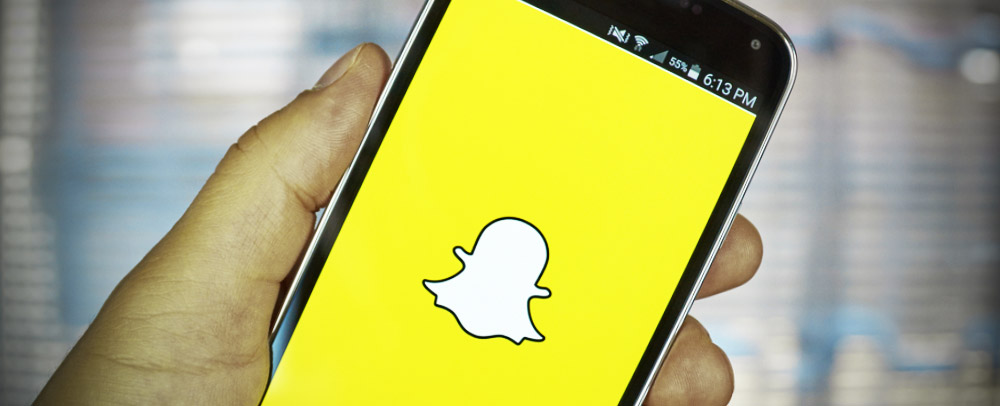 Snapchat counts more than 100 million active users, and with boomers joining millennials in the mix, may be the new favored content marketing outlet for brands.
Snapchat is the fastest growing social media network right now, with over 100 million daily active users on the network. Teens and millennials are the network's prime movers, with 70% of millennials sharing moments and connections with friends.
Snapchat is also racing quickly past Instagram, Twitter and Pinterest among men and women to become the social media platform of second choice after Facebook, according to data via Edison Research.


This means several things for brands and content marketers eager to reach this emerging demographic. 1) It's time to learn the platform and understand its nuances, and 2) it's a ripe new arena to bring a brand's content marketing in video, text, images and audio to a variety of demographics.
Snapchat 2.0
Snapchat launched a revved-up Snapchat 2.0 in late March. The company's blog post noted new ways for users to communicate using voice, text and video.
For brands, Snapchat 2.0 allows for instant communication with users. Previously, users had to manually elect to see a brand's content on Snapchat. Now, a scrolling feed brings brands right to the users, creating new opportunities for closer interactions.
Brands on Snapchat
Brands are flocking to Snapchat for the versatility with which they can make a human connection. Brands can liven up their own in-house created content using Snapchat's arsenal of filters, and that natural, authentic interaction with Snapchat consumers can help a brand gain prominence in the younger demographics. Behold:


But there's also a learning curve. There aren't explicit directions on the app for users, which can be a challenge for less technically-inclined generations. It's up to users to hit Snapchat's support page for more details. That brings a learning complexity to some marketers.
But as Jonathan Paul, Bloomingdale's Operating VP for Social & Paid Media, notes at Marketingland, that complexity is also what makes Snapchat compelling to marketers. "You have to be on this platform, in our stores, and then people are creating content — user-generated content in your store — and then they're adding your branded, contextual creative on top of their own image, and then they're sharing that with their followers and friends."
A few brand examples:
Burberry laid claim to being the first luxury brand to have its own "Discover" channel on Snapchat for a day earlier in April.
There are media brands already on the app's Discover page, household names like ESPN, National Geographic, Daily Mail, WSJ and others. As users swipe through the content offerings, there's an opportunity to explore by swiping up to read or view more.
If a brand wants to create a sponsored filter on Snapchat, it's going to costs some serious coin. AdAge reports that some sponsored filters can cost upwards of $500K for a 24 hour period.
Snapchat's surging popularity means that it may no longer be an app exclusively for teens and 20-somethings. Modern marketing pros like Gary Vaynerchuk are among the app's most well-known supporters, and he offers tips and insights to marketers to use the platform in more meaningful ways.


For the uninitiated, here are a handful of Snapchat tips and tricks.