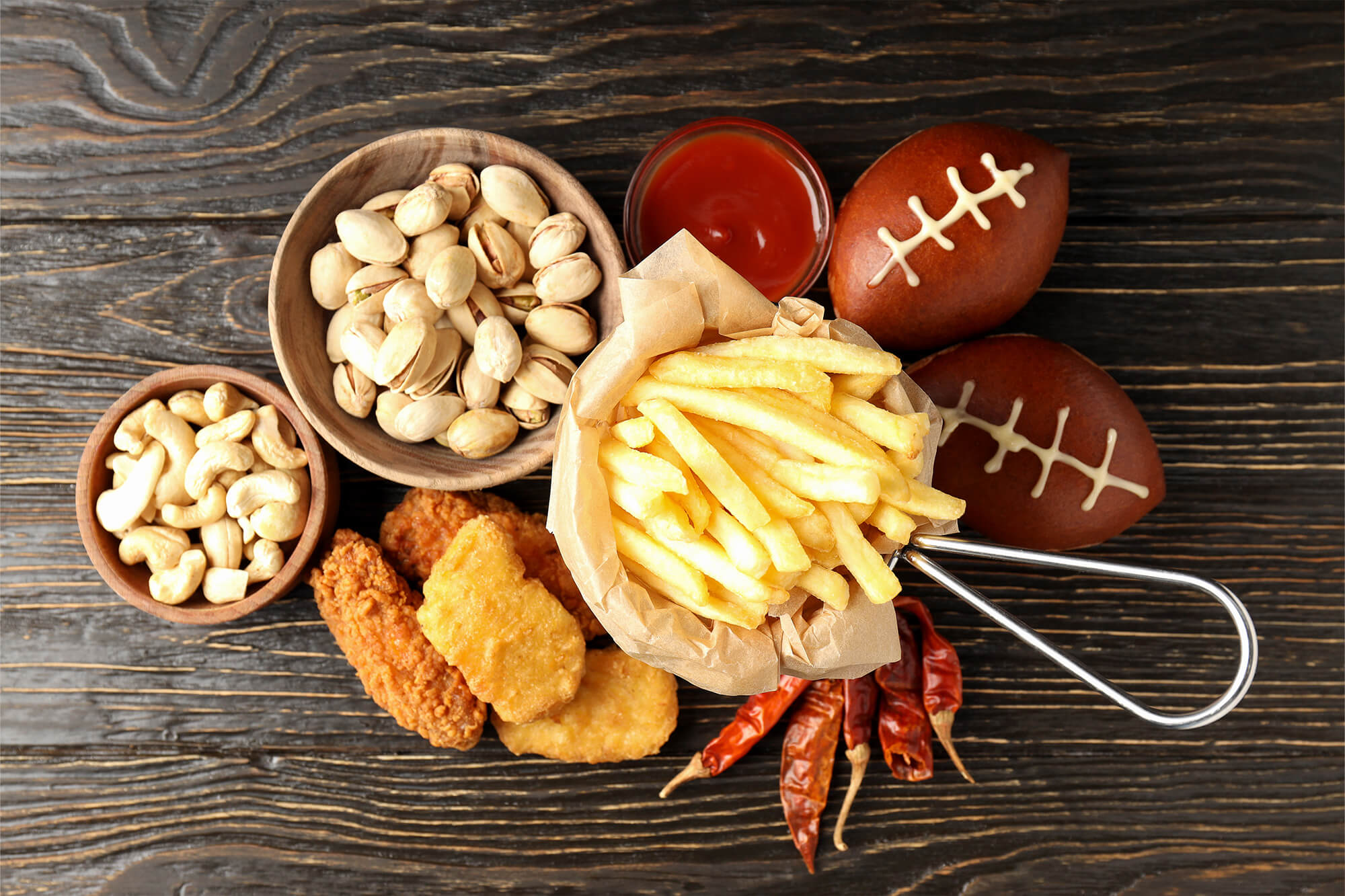 Everyone gets excited for game day. Whether it's a rivalry game at the local high school, a college bowl game or professional football, sporting events are a great way to reach more customers. If you're in the sports industry, coming up with content ideas is fairly easy, a simple sale on jerseys or a blog on the history of foam fingers will do it. But every brand can create game-day content — no matter what you sell. Here are three ideas that you can use:
1. Blog posts that help fans prep for the big game
Think of ways people prep for the big game. They might make a special spread, wear their favorite sports gear, invite friends over, and make sure their favorite TV-viewing spot is ready. If your brand can help fans prep for the game, use that as your in and create a blog post about it. 
For instance, a cleaning company might create a blog with cleaning tips for a game-day party with a subtle mention of their services at the end. A local catering company could create a curated list of their best game-day recipes, a home goods store could suggest the best barbecue tools to use while cooking for in-house fans, and a local thrift shop could feature 10 team-themed pieces of clothing that are available. 
2. Work with an influencer to promote a product
Influencer marketing is where it's at, so why not connect with an influencer who aligns with your brand to promote a game-day item? A bakery could connect with a local mom influencer to promote team-coordinated cookies, like these Clemson-themed cookies, for example.
When you connect with an influencer, you'll discuss a collaboration and decide on the type of content. You might ask the influencer to post a picture with your product or request a short product review that's shared with the influencer's fans.  
3. Game-day social contests
Consider hosting a contest that focuses on the big game. Ideally, you'll create a UGC (user generated content) campaign so you can use the submissions as part of your overall marketing efforts. For instance, ask your audience to create a fun meme that ties your product to the game. You can randomly pick a winner or ask your social audience to vote for their favorite. The winner gets a prize while your brand gets a series of fun memes to use. 
Of course, you can do something simpler like asking your customers to tag your brand in a post while wearing their favorite sports gear. A thrift store and a wine and spirits store did something like that. 
Either way, think of a fun game-day contest or giveaway that connects to your brand.
Tips to make your content successful
To make sure your content marketing plans are successful, here are a few things to keep in mind: 
Beware of copyrights
Be very careful about creating content around large sporting events like the Olympics or March Madness. There are strict copyright laws in place that prohibit brands from posting about these big events. The U.S. Olympic Committee, for example, restricts any brand from posting about the trials or the games and they have sued businesses over it before. As a result, it's probably best to focus more on local games like high school football games or fringe sports like bowling, regatta, or disc golf. 
Plan ahead
It takes time to coordinate content for a specific event, so be sure to plan accordingly. Give yourself two months of prep time, if possible. If you're setting up a contest or connecting with an influencer, that will give you enough time to collect entries or negotiate a content agreement. 
Utilize multiple channels
Game-day content can live on multiple channels. If you write a blog post, post it on your social channels. Do you have a podcast? Mention your social contest on your podcast. The idea is to give your campaign as much play as possible. 
Create bite-size supportive content 
Think of supporting pieces of content that can further leverage the campaign. For example, you might take your blog post, 5 Game-Day Appetizers, and turn it into an infographic that you can share on social. If you created a video on budget-friendly tablescapes for the game, create smaller teaser videos or gifs that you can use on other channels. In other words, take your core piece of content and think of ways to break it into smaller pieces so you can get more mileage out of the campaign.  
Need a little help with your content? Let ContentMarketing.com do the heavy lifting by scaling your content with a network of experienced creators.