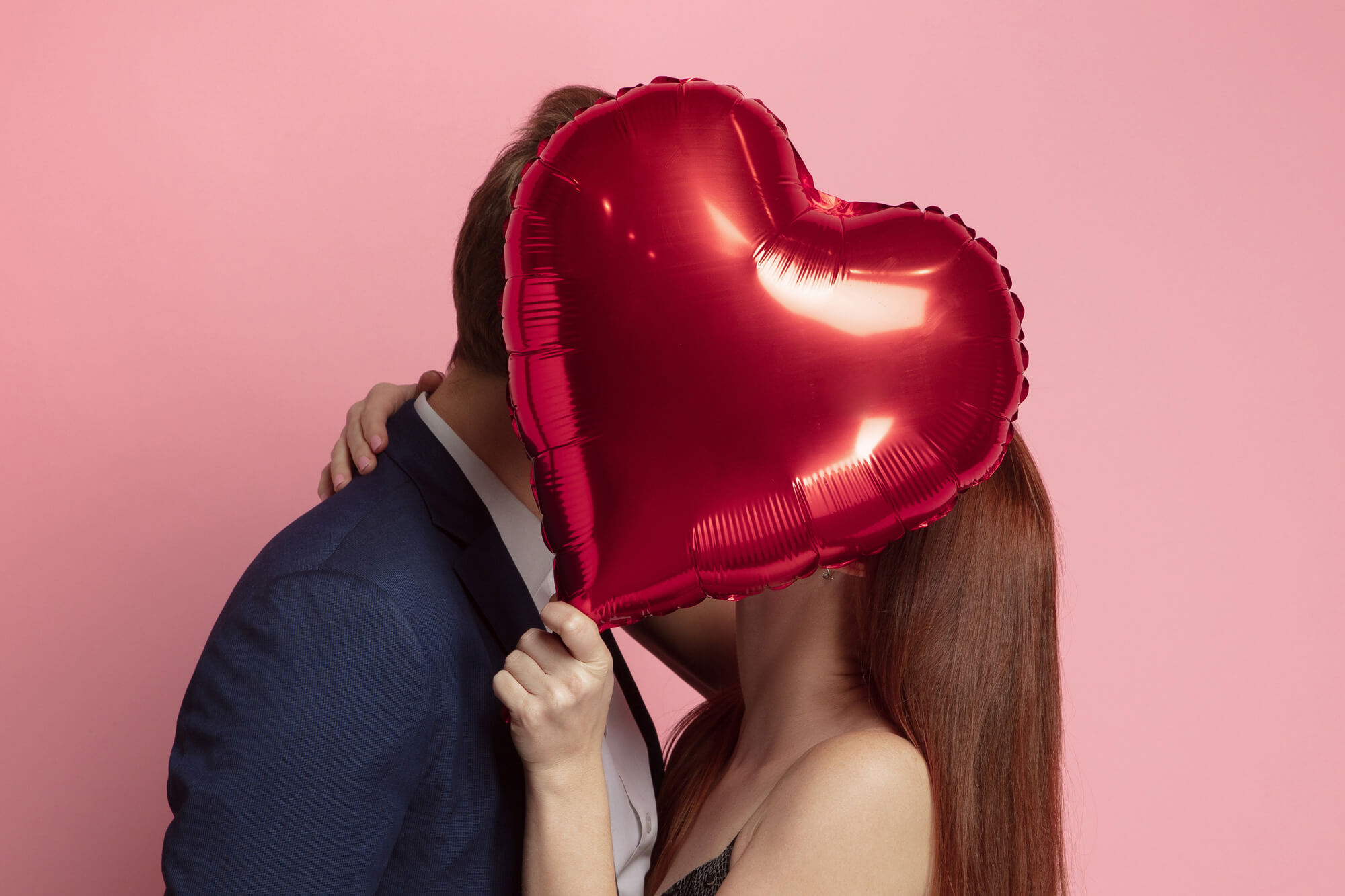 Love is in the air with Valentine's Day right around the corner! In 2021 it was projected that $21.8 Billion was going to be spent in the U.S. alone for celebrating the heart-filled holiday, making it the third priciest holiday. Whether it's a single Galentine's Day or a long-term love spending the holiday together, brands can get in on the action by creating fun, heart-filled content to share in the Valentine's Day love!
5 ways to incorporate Valentine's Day into your content in 2022
Help shoppers out with Valentine's Day gift ideas
While people might be spending over $100 on a gift for a significant other or a friend, finding the right gift can be exhausting. Make it easy for consumers to find the best gift ideas with an easy-to-make gift guide blog or link to your products in your latest Instagram post. Whether they're buying from you or trusting you to tell them what is best to buy this season, let's make it easy for gift-givers this Valentine's Day season.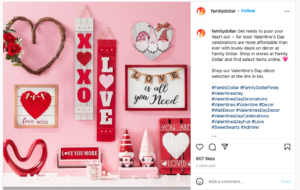 Work with an influencer to promote your product for the season
Shopping via Instagram links or Pinterest gift guides is the key to a quick and easy Valentine's Day season. Working with a blogger to promote your product in their gift guide or a sponsored TikTok video using your product for their Valentine's Day baking. Getting in front of your customers on social media via trusted influencers is the way to your customer's heart.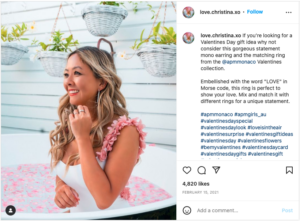 Share Valentine's Day-themed ideas to do at home
If your products or experiences can be used for a Valentine's Day meal idea, don't miss this opportunity to talk about it online. Whether you write a blog post, work with an influencer (as mentioned above), create a YouTube video or share it on social media, a nice love-themed meal to set the mood is a great way to promote Valentine's Day. Don't have food-themed products? Don't worry about it! Create a date night in, a self-care routine or anything else that will help customers pamper themselves or their loved ones on Feb. 14.
Promote a new product that has a Valentine's Day theme
If you happen to have a love or heart-themed product coming out soon, now is the time to promote it. Everyone is seeing hearts around this time of the year and placing your product launch around Valentine's Day will definitely get some more eyes on your new product.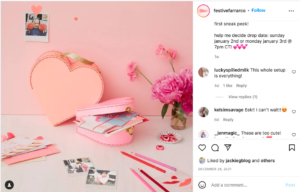 Emphasize your love for the brand or its customers
If sharing a product or experience for Valentine's Day isn't your brand's vibe, a simple loving message to your customers about how important they are to you and to the success of your brand is a perfect way to remind them just how much they mean to you.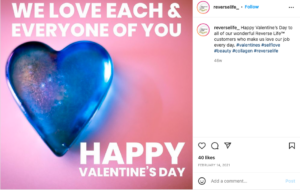 From candy heart crafts to red outfit inspiration to gift guides for him, there's always a creative way for your brand to jump in on the action for Valentine's Day. Check out our Content Marketing blog for even more content ideas for your brand.