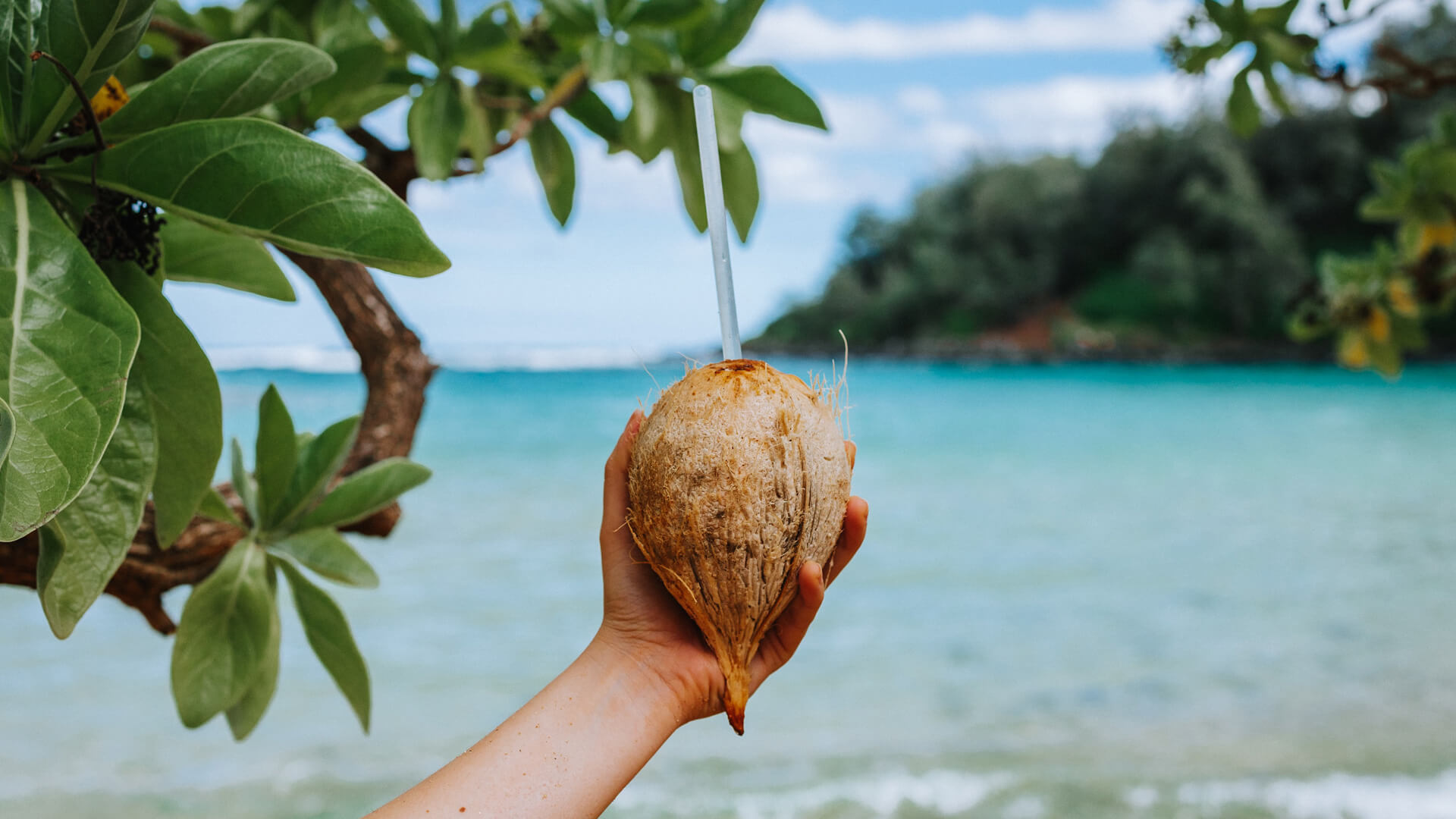 As chilly temperatures and mushy mounds of snow give way to sunny days, your brand can ring in the new season with bright new content. Need a little inspiration? We've got you covered. Check out these five summer content ideas that any marketer can use: 
Share summer tips related to your product
What product tips can you offer customers for summer? A beauty brand can suggest products with sunscreen, a baking brand can offer recipes fit for any backyard barbecue, a real estate agency can list tips to keep a home cool, and a pet brand can provide advice on protecting a pet on hot walks. You can post the tips on social media or write a blog post. 
You could even team up with an influencer who could offer the tips on behalf of your brand. A natural beauty influencer known to her followers as Gurl Gone Green, shared her favorite summer skincare products on Instagram. Influencers could do something similar for your brand's products. 

Snap and share great product photos in the summer sun
Take your product outdoors and capture some summer shots of it. Shoot photos by the pool, sitting on the beach, or on a picnic table. Sunshine Direct Universal, a company that sells insulated drink ware, snapped this picture of its soon-to-be-released insulated wine glass sitting near the water. This summer-themed picture is seasonal, relevant, and promotes a new product.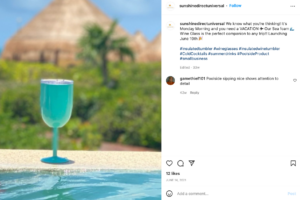 It's a low-effort marketing idea that can yield some big results.
Plan summer promotions around the holidays
Consider a promotion for Memorial Day, Fourth of July, or Labor Day. It might be something as simple as a sale on merchandise, or it could be something a little more creative, like a company tour, an after-hours shopping event, or a class, like a cooking class hosted by your restaurant's chef or a coffee brewing class hosted by one of your baristas.
You can create content around the promotion. From videos promoting the sale to a blog article that highlights ten sale items available during your after-hours shopping event, you can brainstorm content ideas to support the promotion. 
Sleepenvie, an online mattress store, went with a simple Fourth of July promotion, offering 25% off to its social customers. When you think of the patriotic holiday, you might not think of buying a mattress, but the company turned a bed into the perfect spot to enjoy a barbecue burger. Clever, right?

Create a local summer guide
For businesses with a brick-and-mortar store, consider creating a list of great places to visit in your town during summer. Of course, one of the suggested stops on the list should be your business. 
If your brand is surrounded by neighboring businesses, you could team up with them. You can add their business to your list of places to visit and ask them to publish the guide too. 
Write the guide with visitors in mind, as opposed to a promotional piece for your company. Nashville Sightseeing Tours, which runs a trolley around Music City, created a summer guide for Nashville visitors. It suggests a variety of things to do like attending Shakespeare in the Park and visiting Riverfront Park. It subtly suggests taking a trolley tour too, but that's not the overarching goal of the article.
Once written, publish the article on your blog and share it on your social channels. If you partnered with any businesses, ask them to do the same. 

Launch a #hashtag giveaway with summer merchandise
Go online and have a few pieces of summer-themed swag created with your company logo on it. Anything from baseball caps, water bottles, or beach blankets will work. Now, give it all away. You could give it out at a booth at a local farmer's market, hand it out at a local ball game, or ask employees to give away items to their friends. 
Along with the giveaway, attach a little card that asks the recipients to share a picture of themselves wearing or using your merchandise. You can likely order these cards from the same place you purchase the branded swag. Your card should talk about the giveaway and suggest a branded hashtag to use, too. 
With these give summer content ideas, you can offer your customers a fresh perspective for the season. Of course, if your company's marketing department is strapped for time, Contentmarketing.com can help. From crafting blog articles to fully managed content services, you can scale your content needs with us.