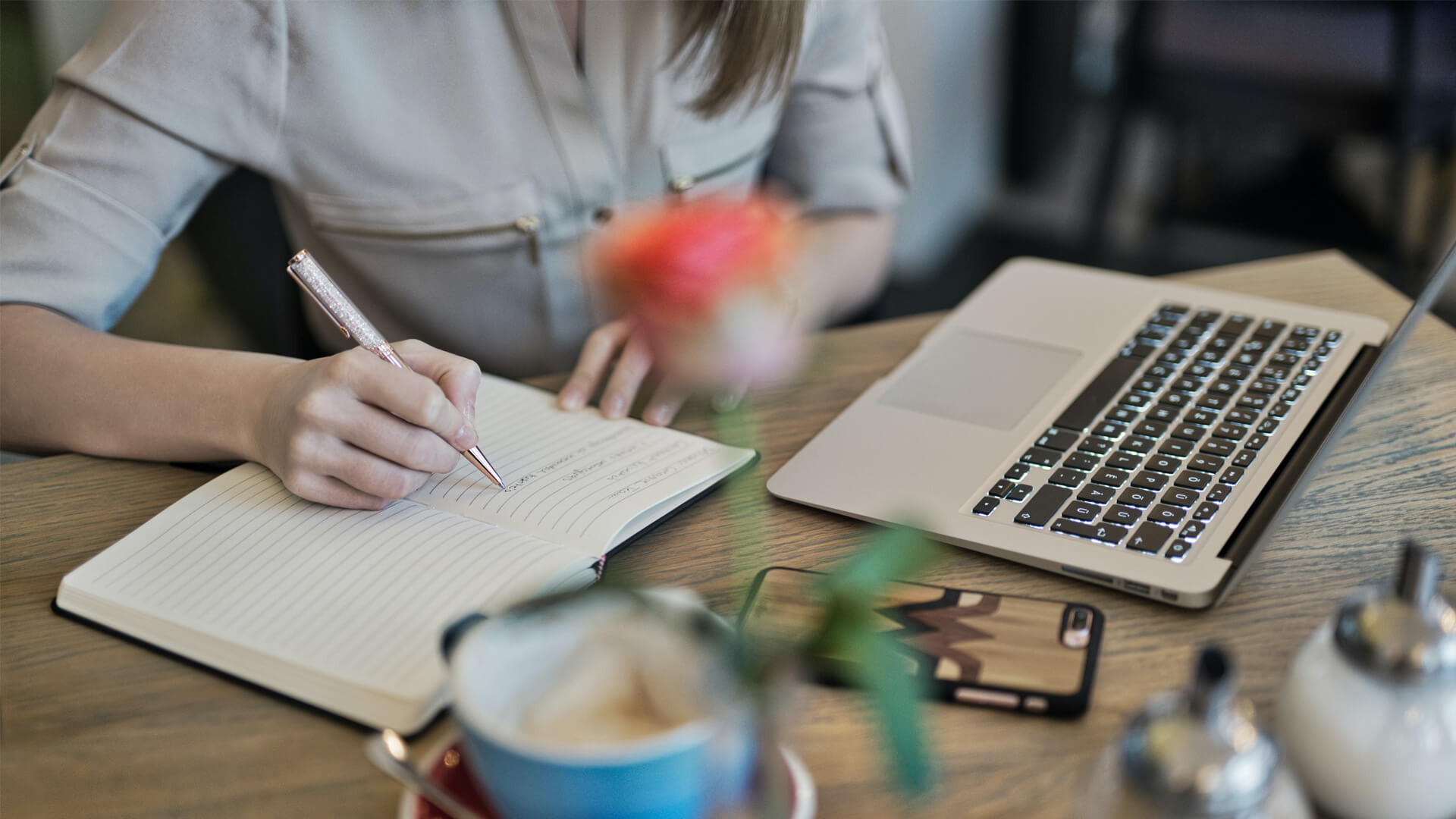 In January 2022, the Content Marketing Institute and MarketingProfs "12th Annual B2C Content Marketing: Benchmarks, Budgets and Trends Insights for 2022" published research showing the current challenges that content marketing that B2C marketers face. This research may not come as a surprise to any marketers out there who have been trying to come up with new and creative ideas for their content.
Top 5 content marketing challenges, according to
research
The survey of marketers listed the many problems that marketers reported. The five most-cited challenges are:
Creating content that appeals to different segments of customers
The top challenge that 42% of content marketers are having is figuring out how to create content that appeals to all of their customers. Some brands are hyper-focused on a small niche of potential buyers, but most are dealing with having to sell to different people. People prefer to consume content in different ways (email, social media, video, audio, etc.) so finding out exactly how your audience likes to consume your content is key in deciding which platforms deserve the most focus. However, with so many different platforms to choose from on social media, for example, this can be exhausting for content marketers and impossible to please everyone.
Internal communication between teams
Coming in just under our number one challenge in content marketing is international communication at 41%. If you work or have worked in content marketing, you will understand at some point in your career that you'll hit some silos. Sometimes working with teams internally at your organization can be even harder than pleasing customers, especially if the teams aren't aligned in their goals or organization. Your team may believe that your blog is first priority whereas to another team, it's not even on their radar. Having strong leadership and goals that connect teams together can help this issue, but it's not always as easy as we think.
Creating valuable content instead of sales-oriented content
Not all content is created equal and the age-old question of "what is the ROI?" can be frustrating to content marketers. According to the 12th Annual B2C Content Marketing study, 37% of content marketers say creating valuable content outside of sales content is their biggest challenge. Much of the time marketers are forced to focus only on content that brings in sales, but there's more to it than that. The content needs to focus on different parts of the buyers' journey or creating brand awareness, helping people warm up to the brand before slapping them with a sales page. It is sometimes difficult to get everyone on board with content that isn't focused on the sale.
Overcoming traditional marketing and sales mindset
36% of respondents said that overcoming traditional marketing and sales mindset is the hardest challenge to overcome in content marketing. This is similar to the previous challenge and feeds even more into the "old way" and "new way" of thinking about your marketing. Content is completely different than it was 20 years ago and will be completely different 10 years from now, which is why another challenge markets have is the ability to be agile when change occurs. With the rise and importance of influencer marketing, social media, audio and video, content is far from simply who has the best sales pitch.
Differentiating our products/services from the competition
Your competition is your competition for a reason: There are similarities in what you're providing to your customers. 35% of B2C marketers say that differentiating their brand from the competition is one of their biggest challenges. We all want to be creating high-quality content that's specific to our brand and customers, but what can we do beyond that? This is where really listening to your brands' followers and customers is key. What are they sticking around for? What is their favorite part of the brand? What keeps them coming back for more? Maybe it's your helpful content, funny TikTok or product that changed the game for them. Finding those key differentiators can be difficult when trying to push your brand ahead of competitors.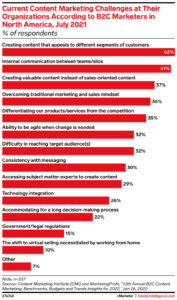 As you can see in the graphic above,  content marketers referenced having nine more challenges, including consistency with messaging, working from home, and technology integration. Content marketing is pulled in so many directions, so staying on top of challenges and issues is important in your marketing strategy. You can find more content marketing ideas and trends on our Content Marketing blog.