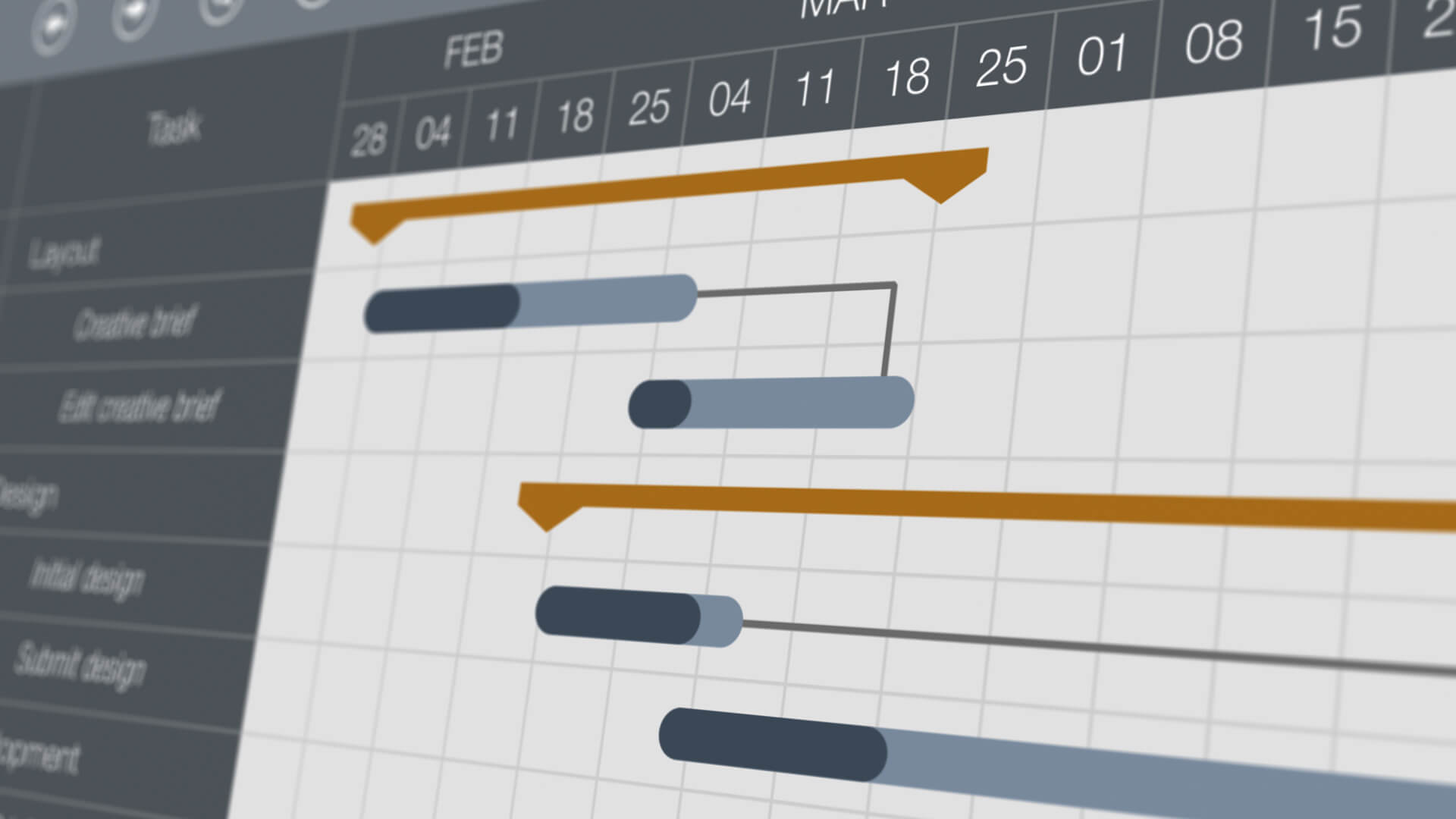 Brands manage a lot of content. Sixty percent of marketers create at least one piece of content each day. From blog articles and social posts to influencer marketing campaigns and user-generated content, it's hard to coordinate, create, organize, and share each asset with an audience. To help, many brands turn to online scheduling tools or platforms, but which one is best? 
How to find the right tool to schedule content
With so many scheduling tools, it's a challenge for brands to research and select the right one. If you're in the market for a marketing platform that helps you manage content, here are a few questions to answer:
What features do you need?
Scheduling tools have countless features, but here's a list of the most common options. Write down what you need.
Customer relationship management (CRM)

Marketing automation (MA)

Social media management

Digital advertising

Audience segmentation

Retargeting tactics

Landing pages

Forms
What's your budget?
Expect to pay a monthly fee to use a content scheduler. It could range from $10 to hundreds of dollars a month, depending on the features you need. The more features you want, the more you'll pay. 
How will you use the platform five years from now? 
Consider what features you'll need in two to five years. Think long-term. It might make sense to opt for a more robust marketing platform that you'll grow into instead of learning something new in a year. 
What's your team and workflow look like? 
If you're a one-person marketing department, your needs will differ from a remote team of marketers for an international company. Consider the size of your department, approval processes, divisions of labor, and collaboration needs. 
7 tools brands can use to schedule content
Most of the scheduling tools fall into two buckets: A full-scale marketing platform with a CRM, MA, and scheduling features for all online content, or a basic scheduling tool for a specific type of marketing like social or email.
This list of tools below has something for every brand. You'll see one of four categories under each tool that tell you at-a-glance what the platform can do for you:
CRM + MA

Email and social media management tool

Blog and social media management tool

Social media management tool
In addition, you'll find a short description of each platform. 
Salesforce
CRM + MA 
Salesforce is a staple in the CRM world. The platform offers a wealth of features meant to aid your sales and marketing teams. The sales team can interact with clients, track communications, and segment customers into targeted groups. Meanwhile, marketers can manage the website, blog, and social channels. Advanced features like A/B testing, social listening features, and data-rich reports are part of the package.
Salesforce comes with a big price tag that's geared more toward larger enterprises. 
Hubspot
CRM + MA
With Hubspot, you can schedule content on your website, blog, and social channels, but that's just a small portion of the platform's capabilities. It's a marketing and sales tool, with a full CRM that gives teams the ability to add, track, and interact with customers. Marketing automation is built in, so workflows can be set up, emails can be scheduled, and reports can be created. 
It's pricey, but not as pricey as Salesforce. It tends to be a tool for bigger brands.
Constant Contact
Email and social media management 
Originally known for its email marketing prowess, Constant Contact has evolved and now offers both email and social scheduling. You can create and schedule messages on social and respond to comments all from the same dashboard. You can segment your email list, set delivery dates, and even create drip campaigns.  
Sendible
Blog and social media management
Sendible gives brands the ability to schedule blog posts via WordPress or Blogger and set social posts to publish. Brands can schedule posts individually or use bulk actions to streamline processes. It has a Canva integration, too, which many brands use to create graphics. It doesn't have a CRM component, but it's ideal for brands looking solely for scheduling features.
Napoleon Cat
Social media management tool
Napoleon Cat is a robust social media management tool. You can schedule social content across Facebook, Instagram, Twitter, and LinkedIn. Its claim to fame isn't in its scheduling features, but in its ability to track social competitors within your dashboard. It offers several different pricing tiers, making it a good option for smaller brands. 
Hootsuite
Social media management tool
Hootsuite is ideal for brands looking to organize and schedule social posts. It goes a step further with curation tools and metrics to help brands measure their success. The platform gets high remarks from remote teams who collaboratively use the platform from different locations. Its plans are affordable, too, so you can get the help you need without a large investment. 
ContentCal
Social media management tool
ContentCal combines social media scheduling, project management, and reporting into one dashboard. This platform is ideal for larger teams with a hierarchy and specific approval processes. With custom workflows, user account settings, and feedback loops, ContentCal is more than a basic scheduler. 
These options are a good sampling of platforms on the market. As always, it's important for brands to research options and demo the features. While it may take some time to find and implement a new scheduling platform, it could improve productivity and reduce time lost.