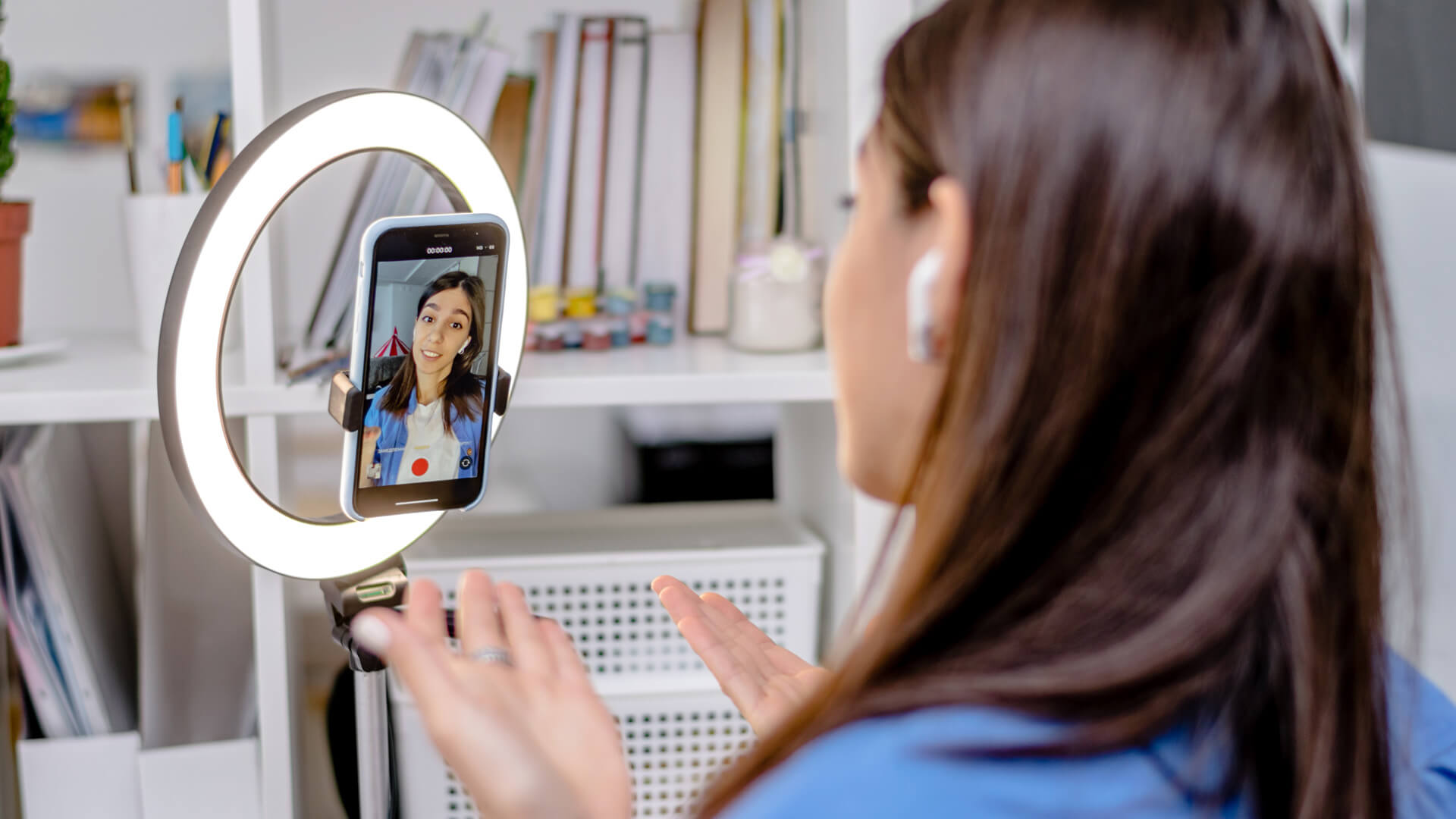 More than 1 million people watch Instagram Live every day. With that kind of audience, brands can't afford to ignore it. But, how can you use this tool for your brand? What do you "go live" for? To help brands leverage live streams on IG, we'll explain the feature and provide several Instagram Live ideas your brand can use. 
What is Instagram Live?
Instagram Live is a live video feed that broadcasts to your followers. It's a bit different from Facebook Live in that the video disappears as soon as the stream ends. There are no replays. 
This one-time opportunity to watch often encourages more viewers to tune in so they don't miss anything. Your followers also receive an in-app notification that you're live and your feed is bumped to the top of their list. 
It's fairly simple to launch a live broadcast. Instagram has a list of steps to follow to get started.
Ideas your brand can use on Instagram Live 
The trickiest part of using Instagram Live is coming up with a reason to do it. To help, check out these ideas:
Host a live Q&A
Set up a live Q&A session with the company CEO, product designer, or seasoned employee. The secret to a successful Q&A interview is to have two people, an interviewer and a guest, who discuss a specific topic. Maybe the company CEO talks about the brand's new sustainability initiatives or the product designer explains how a specific product came to fruition. 
Of course, the point of "going live" is to engage with your audience in real-time, so the host should watch the comment section, read questions aloud, address the people who asked them, and provide an answer. 
Share company news 
When something big is happening in the office, share the news on Instagram Live. Here's a list of possible things that warrant a live announcement:
Launching a new product.

Welcoming new leadership.

Opening a new office.

Company milestones like 50 years in business or 1 million products sold.

Company mergers or acquisitions.

Charitable events or contributions.

Product line expansion or retiring products.
If you're showcasing a new product, set up the product on a table and plan a demonstration. 
Host a Q&A with the new boss, give your audience a virtual tour of a new office or announce a product giveaway to celebrate the company's 50 birthday. 
Tailor the live event to the news, but keep the audience in mind. What does this news mean to them? 
Give a behind-the-scenes tour
People are curious by nature, which is why tours are often popular on Instagram Live. Show people your unique office space, walk them through the plant, or highlight employees at work. 
The tour guide should basically "walk and talk." They might stop and ask employees a question, flip the camera to explain what a certain machine is doing or follow a product from start to finish. For instance, an Italian restaurant might show how a pizza goes from dough to dinner or a commercial printer might show how a box is cut, printed, and folded.
"Bring" guests to your event
Is your company hosting an event? Go live on Instagram to bring your guests along virtually. 
The event might be something big like a product kickoff party or a charity gala or it might be more low-key like a company BBQ or volunteer day. 
When you're live, explain the event, its purpose, and why it's important to viewers. Ask viewers for feedback, too. They might have a question about the charity you're supporting or have another volunteer opportunity for the company. 
You could interview guests, too. Ask the nonprofit's CEO to join the live stream and host a "dual live show." Instagram gives you the chance to Go Live With a Friend, which means double the exposure.
Highlight a collaboration
Think of the people your company works with regularly. From vendors and influencers to charities and neighboring businesses, your business probably has a lot of partnerships that are worth highlighting. 
If you and a few businesses on the block plan to have a customer appreciation sale, plan several live events with various businesses to promote the event. 
If you work with influencers or have a brand ambassador program, consider interviewing them live or asking them to do an Instagram takeover for the day with several live events. They might demo their favorite product or host an "Ask Me Anything" session where your audience fuels the direction of the conversation. 
It's not always easy to keep up with social trends, but most experts believe live streaming is here to stay. Consumers crave real-time, authentic content, and Instagram Live fits that bill. Use the ideas above to generate fresh, fun, live content for your customers.