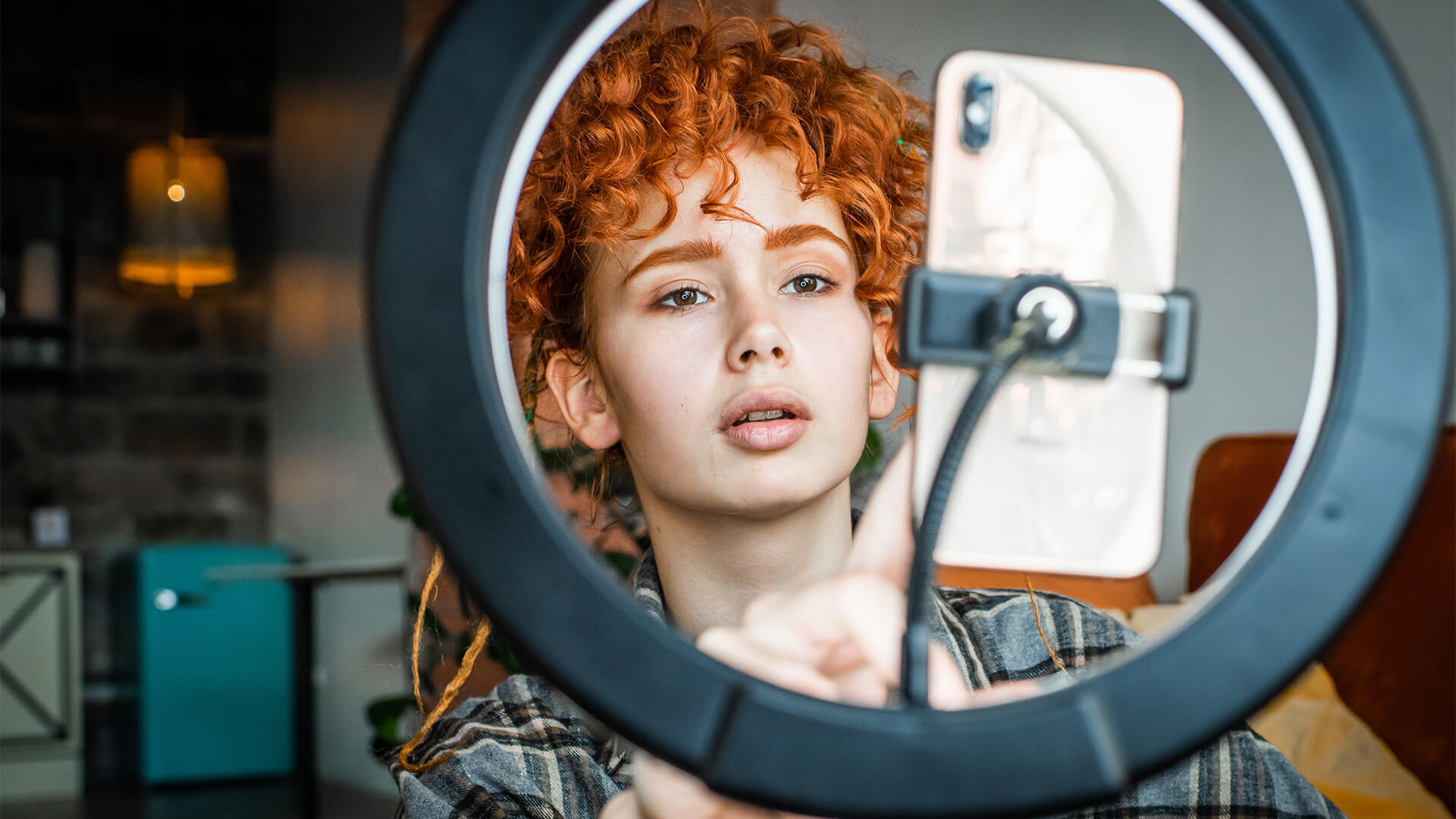 With TikTok now boasting more than 1 billion monthly users, the popular platform is a must-use for brands seeking to reach a younger, tech-savvy audience. By September 2022, nearly 70% of the app's creators were between 18 and 34, making TikTok an ideal match for brands aiming to reach Gen Z and millennial audiences. If you're looking for TikTok live ideas, we've gathered some of the best approaches to create an engaging live stream.
Host a Q&A
Rather than simply posting a FAQ on your company website, your brand can host a live question-and-answer session where viewers can submit their questions in the stream chat. 
Have your host come prepared with some of your brand's most frequently asked questions about products, returns, shipping, and announcements about upcoming lines or product releases.
Share a behind-the-scenes peek
Consumers are often curious to see how things work behind the curtain. Give them a glimpse into how your products are sourced, made, or packaged in a live setting.
Mid-tier influencer Bobbie Marie of Gilded Shimmer Soaps frequently gives her fans a live look into how she makes and cuts the soaps she sells. It's a personal touch that appears to have made her even more endearing to her followers.
Provide viewers with a tour
Even companies with multiple stores can't be accessible to everyone. Use a live event to tour your store, manufacturing plant, or film from a location where your products or ingredients are sourced. This could be anything from an orchard or rainforest to a flower nursery or recycling center.
Create or join a social media challenge
TikTok is well known for its many social media challenges. From new dances and lip-synching battles to a face wax challenge that outraged dermatologists, brands can always find something to get involved with. Use the designated hashtag to make your video easier to find and categorize.
Showcase a tutorial 
Live tutorials benefit consumers who recently purchased your product or service and those still considering it. By walking viewers through a step-by-step process, you'll ensure they can see the before-and-after results, features of the item, and ease of use.
Interview an expert
In 2021, TikTok launched Go LIVE Together, a co-hosting feature allowing creators to go live together to benefit combined audiences. It's a simple and effective way to interview an expert in a live setting without requiring them to be in the same physical location.
Bringing outside experts to comment on your product, service, or relevant industries is a value-added benefit for both customers and prospects. You'll often see dermatologists or aestheticians commenting on skin care products or nutritional experts sharing their opinions about supplements, healthy food subscription services, or trending food items.
Do an unboxing video
Unboxing videos are a great way to showcase your products, build excitement, and generate brand awareness and sales. 
Check out this live unboxing of Lululemon products, including a fleece belt bag and sweatshirt that micro-influencer Jess McKay created for her followers.
Stream from an event
From curiosity-seekers to diehard fans, watching an event live on TikTok is often the next best thing to being there. Consider sending an influencer to a grand opening of a new store, restaurant, or hotel or a celebrity endorsement at a new clothing store, salon, or bar. Or go live from a concert, sports competition, or star-studded event your brand sponsors.
Share a DITL (day in the life) experience
It's probably safe to say that only a small percentage of the workforce is employed at their dream job. Still, some people have careers others envy — or are least intrigued by. 
Determine which employees or consultants have a unique and fascinating gig—beer taster, food lab technician, trend spotter, personal shopper—and ask them to go live in a walk-through of their typical day.
Host a live global relay marathon
Thanks to the internet, the world is more connected than ever, giving TikTok users a chance to virtually visit people, places, and landmarks they may never see in person. 
If you've got influencers or employees at multiple boutiques, restaurants, or industry conferences around the globe, you can create a live event in which the hosting torch is passed from country to country.
One of the most famous global relay marathons, TikTok's #MuseumMoment, launched in May 2021, when viewers could watch exclusive sequential virtual tours of 23 museums in 12 countries. The event kicked off at the National Gallery in Singapore before jumping to Israel, Japan, Brazil, and other countries, finishing the all-day event with a museum tour in Mexico. 
With so many ideas to help you launch your live streams on TikTok, your brand has no reason to hold back. Experiment with various approaches and formats, and then measure the results so you can learn as you go.