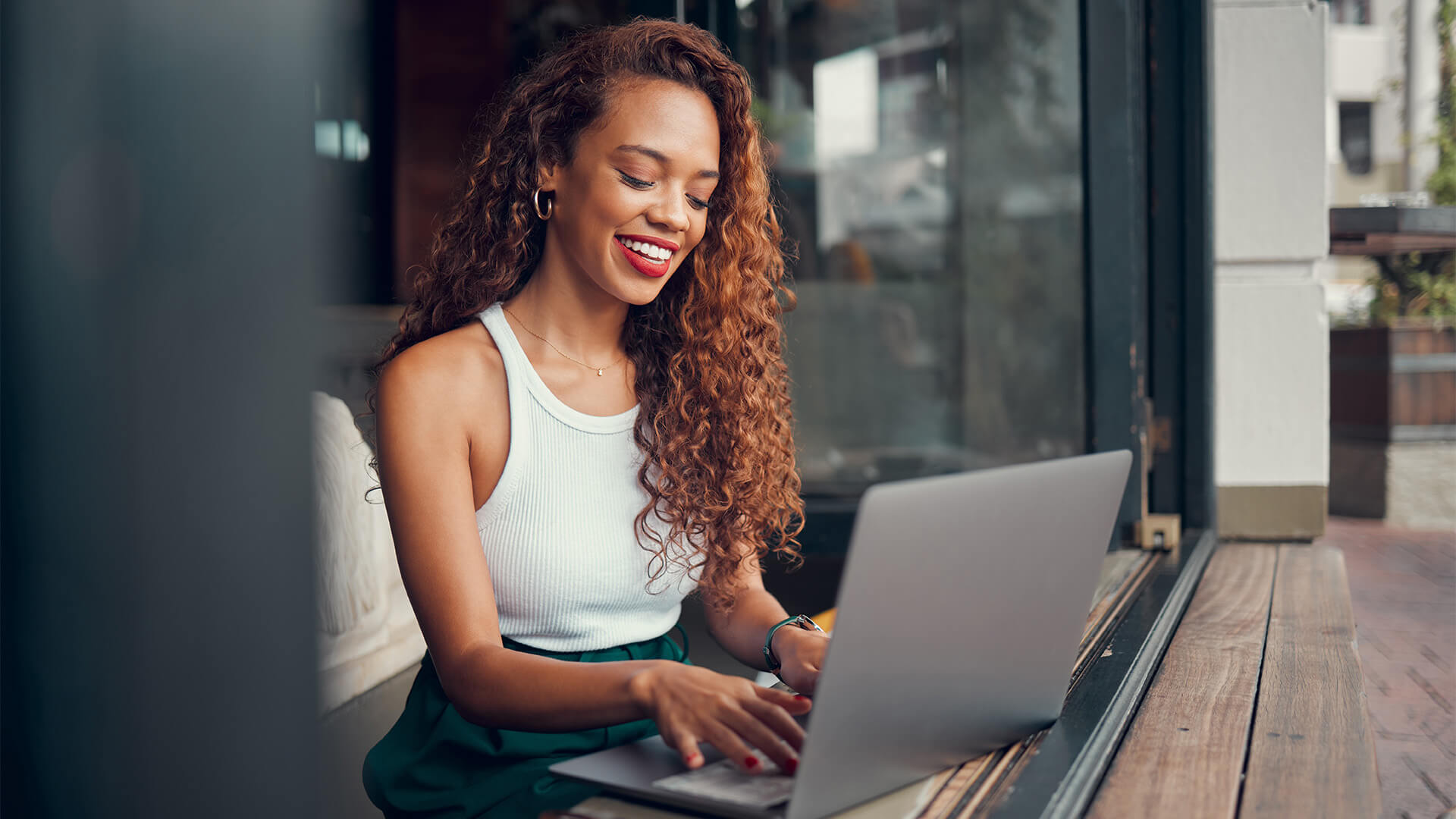 Most savvy marketers already know that video content can be an incredibly effective tool for reaching and keeping consumers' attention. What content marketing video types should you try? 
Beyond the production quality, what's in a video can serve a different purpose, such as providing entertainment, awareness or instruction. Consider experimenting with different content types to see what results your brand gets. 
Need some ideas? Check out the chart below from Insider Intelligence on which video types produced the best content marketing results worldwide. The top two types are interviews and case studies, but let's explore each. 
Influencers and subject matter experts
Who better to showcase your product or service than someone outside your company? After all, research shows that non-celebrity influencers are generally perceived as authentic and trustworthy, with 69% of consumers trusting influencers over celebrity endorsements.  
When deodorant giant Secret wanted to spread the word about the brand's dry spray, it turned to TikTok influencer Scarlet May. The mega-influencer's entertaining video sharing the product's benefits included her skit performed in English, as well as sign language to reach hearing-impaired viewers.
Customer stories and case studies
Beyond influencers, your biggest brand advocates are your customers. To build trust in your brand, it helps to include reviews, customer experiences with the product or service, and interactions with prospects seeking to solve a problem that your product or service provides.
Hockey grip brand Buttendz knows where to find its niche audience in person. A rep went to a Pure Hockey store in Chicago and filmed a real customer interaction focused on the product.  The brand captured a a video of a rep interacting with a young hockey player in a friendly and natural manner, paying for his Buttendz stick grip and wishing him good luck in the upcoming tournament. 
How-to videos
Tutorials come in various forms, from slime recipes and cooking videos to makeup looks and exercise workouts. Depending on what your brand offers, look for ways to create engaging content through demonstrations.
When U.K. craft supplier CraftStash wanted to demonstrate some of its merchandise in action, it sponsored YouTube influencer Scrap Queen to create a tutorial. She created a how-to video showing her 40.5K subscribers how to make a steampunk romance mini-album. 
Branded stories
Rather than simply selling a product or service, branded stories create a narrative around a person, place, thing, or experience to evoke an emotion from consumers. These can include short films, inspirational videos, documentaries, or a series of themed videos.
Nike's "Home" docuseries, for example, recounts stories of displaced athletes who have had to overcome great odds to pursue their dreams. One such piece focused on Bayern Munich soccer player Alphonso Davies, who was born in a Ghanaian refugee camp before his parents fled the Liberian civil war by moving to Canada. 
Product demonstrations
While some products or services are self-explanatory in terms of use, others can be a bit less straightforward for the average user. That's where product demonstrations come in. Although this can organically be the time to cover features and benefits, sometimes consumers are just looking for a short video to see a product in action.
Although salon-quality hair tool brand Foxy Bae offers written directions for its No Strings Attached Wireless Auto-Curler under the product's "How To Use" section on its website, the marketing team turned to a short video format to share a visual demonstration. The brand sponsored nano YouTube content creator Alton Patel to make this 26-second video that gave viewers a quick look at the product's ease of use and results. 
Product overviews
It's easy to think a product or service is fabulous when you know and understand how it works. Companies and brands that create content around the features and benefits can reach not only prospective customers who are on the fence about making the purchase but also potential buyers who weren't even aware that the product could solve a problem they already have.
When industrial equipment supplier Galco Industrial Electronics wanted to showcase the features and benefits of some of the products it sells, the company created a #FeatureFriday series. In this video on Galco's Instagram page, content focused on a Fluke Corporation LinkIQ Cable and Network Tester. The 2-minute video covered a spectrum of important advantages and features, as well as demonstrations of the tester in use, where to purchase the product, and how to subscribe to GalcoTV to receive alerts when new videos are posted.
Stories about the organization or employees
It's not surprising that the research indicates that candidates trust the company's employees three times more than the company to provide credible information on what it's like to work there. The statistic seems to reflect a consumer trust similar to that of influencers over brands. 
Adobe dedicated an entire YouTube channel, AdobeCareers, to selling the company to prospective applicants. By encouraging its employees to use the hashtag #AdobeLife on videos in which they answer three questions, the brand manages to not only position itself as a great place to work but also mention many of the features and benefits of its products. Check out Archana Subramoney's responses to her questions in this video about life at Adobe. 
As your team experiments with new types of content marketing videos, take inspiration from these examples. Start by determining what message you want to share and who might be best to create and promote the video. Be sure to measure your results to determine which types of videos are earning you the responses for which you're aiming.