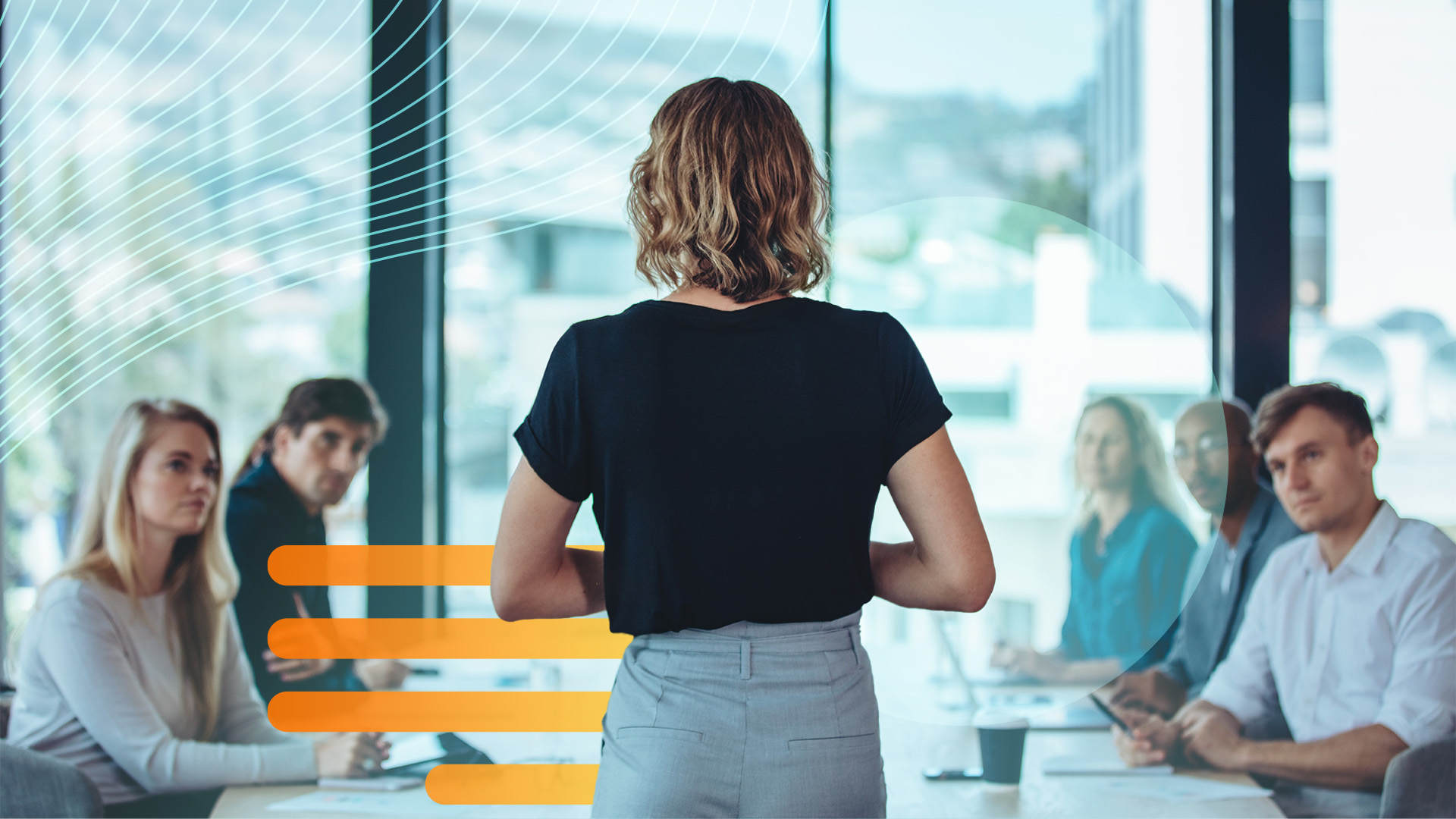 With an anticipated economic slowdown in 2023, marketers will likely evaluate their budgets and trim unnecessary expenses. While a marketing audit is always beneficial, research shows marketers are hesitant to trim their content marketing budget, especially efforts to create thought leadership pieces.  
Fifty-five percent of decision-makers say it's more critical than ever for brands selling non-essential products and services to generate high-quality thought leadership, according to LinkedIn-Edelman B2B Thought Leadership Impact Report.
Thought leadership content, which positions a brand as an experienced leader in the industry, can come in any form. From conferences and webinars to blog articles and podcasts, each piece of content helps establish credibility and trust among customers.
If you're planning to invest in thought leadership, here are some tips to follow:
Get your blogging on
One of the best ways to create thoughtful content is through a blog. Thought leadership is about providing in-depth knowledge, which lends itself to long-form content published on a blog. 
Each blog post should tackle one, specific topic. In time, you'll develop a library full of rich collateral that qualifies you and your brand as a go-to resource. As you write content, remember to:
Publish consistently
To be a thought leader requires a long-term commitment. Writing one amazing blog post or eBook won't be enough. Instead, you need to produce consistent content. Pick a publishing cadence, be it once a week or twice a month, and stick to it.
Reveal the nitty gritty
The best thought leaders are willing to share their failures and teach others how to avoid the same problem. A thought leader in the HR field might talk about poor hiring decisions or a growth leader might talk about an advertising choice that went wrong.
Sharing "behind the scenes" details is as compelling as it is educational. 
Answer tough questions
Brainstorming new content ideas can be a challenge. If you're posting consistently, you'll probably need 26 (if you're posting bi-weekly) to 52 (if you're posting weekly) ideas for the year. So, when you're struggling to come up with ideas, think about questions people have in your industry and let them inspire article titles. 
Is there a question that customers are always asking? Are there questions that people should be asking but aren't? Are there topics that experts in the industry stray away from or consider taboo? This line of thinking can help you generate new ideas for content. 
Expand your reach through events and guest spots
Maintaining a blog is just one small piece of becoming a thought leader. You need name recognition. To do that, you need to "work the circuit," so to speak. Here's how:
Write guest posts
Start looking for guest post possibilities. If you can write content for other industry experts or thought leaders, do so. Share the content with your audience and tag the publishing site.
Network to learn about speaking opportunities
Consider joining a networking group to build connections. In doing so, you can learn about possible speaking engagements, conferences, or events where you can share your knowledge.
Follow event planner magazines
Event planners hire speakers, so it makes sense to follow event planners. Try sites like BizBash, Trade Show News Network, and Event Marketer. By following these organizations, you get a feel for their job and what they're looking for in speakers. Plus, you'll often find the names of event planners you can reach out to.   
Answer reporter queries
Consider subscribing to sites that connect journalists with industry experts. When journalists need a source for an article, they sometimes use sites like HARO or SourceBottle to find them. Journalists post a query explaining what they're looking for, and experts respond with a pitch.
If selected, you're usually interviewed and cited, and a link to your blog or website is included in the content. As you suspect, it's a great way to increase your exposure. Be sure to share the content with your followers when it's published.
Keep learning
To be considered an expert, you must keep learning about your industry. To do so, try these tips:
Interact with other industry professionals
Plan to attend conferences, join industry-specific groups that meet locally, and join global groups with a presence online. Don't just join the groups, participate. Have conversations, pose questions, and respond to others when they do the same. 
Follow other thought leaders
Learn by example. Follow other thought leaders on social. You should follow those in your industry, but you should follow a handful of experts from other industries too. Analyze their content. What are they sharing? What format does their content take? What kind of content gets a lot of engagement? Ask critical questions that can help you improve your content creation.
Thought leadership is a refined type of content marketing meant to improve your brand's position and credibility long-term. It's an investment of time and money, but it can have resounding effects on your brand — even during uncertain economic times.