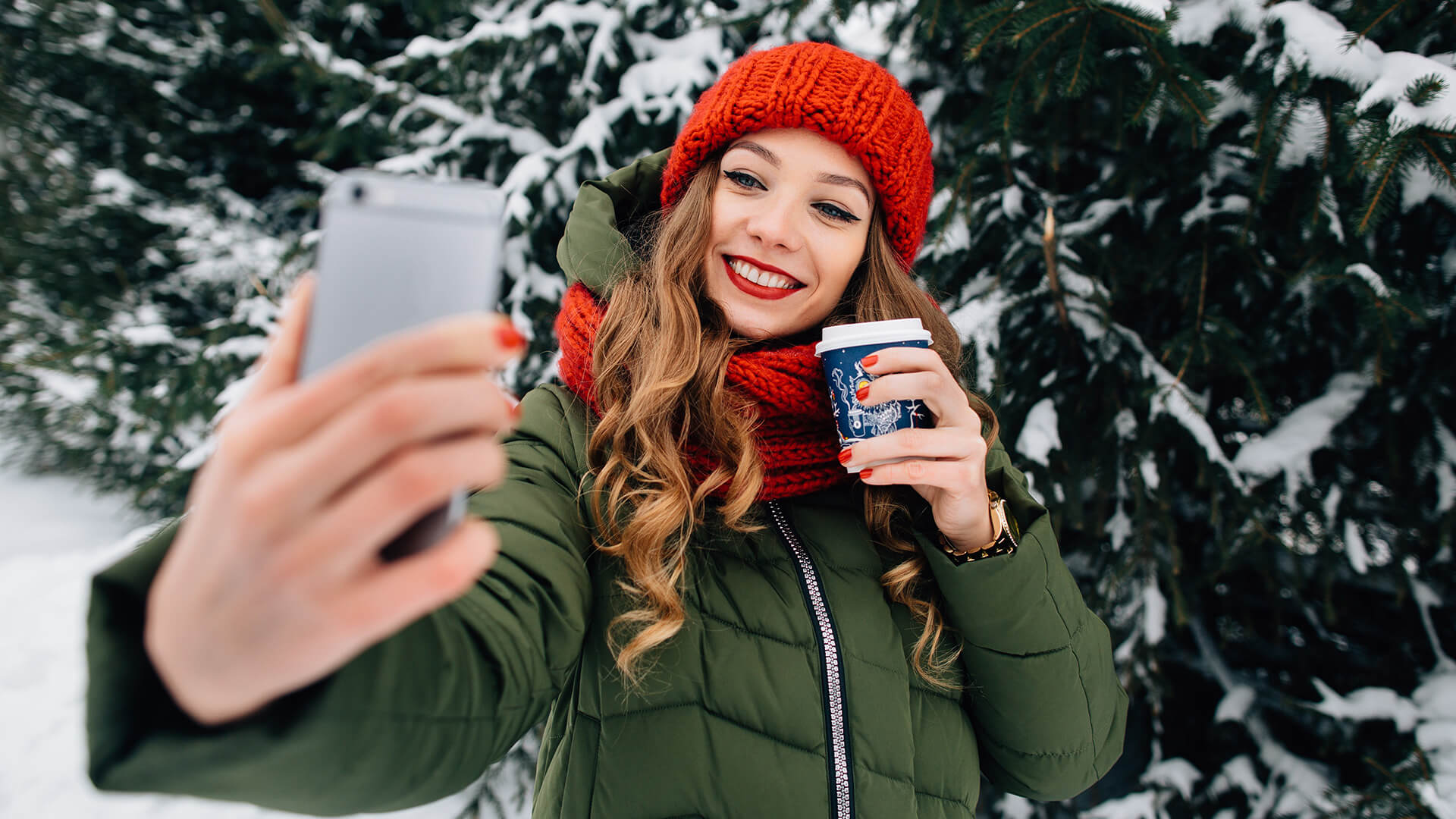 Whether running a business in snowy Vermont or sunny California, you can use the change of the season to introduce fun new blogs, contests, and social posts. Ready to jump-start your winter content? Here are a few winter content marketing ideas to warm up your minds: 
Create a winter gift guide
When temperatures drop, it can be a challenge to get customers in the doors. Bone-chilling temperatures or snow storms often keep people at home. But, your customers can still do a little shopping while sipping soup or lounging in their PJs with an online sale. 
Consider putting together a winter catalog of products. Anything from winter clothes to roadside safety items can be grouped and highlighted in a blog article. 
Here's a roundup of winter gifts put together by Cosmopolitan. The guide is driven by product pictures, a short description, and a link to purchase. Once complete, share the guide with your customers via email and social. 
Promote the guide for a week or two to bring in additional sales, and then send customers a discount code that's only good for a limited time. This extra push gets more mileage out of your content and, hopefully, drives more sales. 
Offer in-home activities fit for cold days
Customers living in the north are susceptible to cabin fever. Day after day of snow can start to wear on a person. So, help your customers out by suggesting fun indoor activities. 
The activities should include your product or service in some way. For example, a bakeware company could suggest ten kid-friendly recipes, each relying on different brand-specific pans or tools, or an interior designer could suggest tips to organize a closet with a subtle mention of services at the end.
Penguin Random House, a book publisher, created a list of Children's Books to Cozy Up with this Winter. The guide helps customers beat the winter blues while promoting books sold by the company. 
How can your product or service help entertain customers on those I-don't-feel-like-going-anywhere days?
Team up with an influencer to highlight a must-have winter product
Does your brand sell a moisturizer that's ideal for dry winter skin? Or maybe your brand sells winter clothing, snow removal equipment, or fashionable winter accessories. If there's a winter use for your product, consider asking an influencer to promote it. 
Find an influencer in your industry with a similar audience to that of your brand. Ask the influencer to review your product in a blog or a social post and share it with his or her audience.  
As a brand, you'll reshare the content and build on the authentic, subtle sales promotion made by the influencer. 
With influencer-generated content, you can repurpose it for other things too. Provided your brand has rights to it, the review could be used on the company website as a testimonial or shared in an email campaign later on. 
Launch a UGC contest
Social contests are a great way to drive engagement, but this season, why not use the contest to generate content too? 
Ask customers to share pictures of your products in use. Calvin Klein launched a UGC contest asking customers to share snaps of people wearing their branded apparel with the hashtag #MyCalvins. As you'd expect, pictures started streaming in, some from as far away as the Netherlands.
You can ask your audience to do something similar and add a winter theme. Include a prize as an incentive to participate too. Give away a bundle of your products, a brand gift card, or an exclusive experience like a factory tour or early access to a new item. 
Make a plan to repurpose the content too. You could highlight some of the best pictures in a blog, share a photo collage on social, or use some of the images in marketing collateral. 
Bring lapsed customers back this season
After the craze of the holiday marketing season, make a plan to bring lapsed customers back into the sales fold. 
Comb through your customer data, identify customers that haven't engaged with your content in six months, and start reaching out to them. 
You can start with an email campaign. Just a simple "We Miss You" email, like this one from Duolingo, can work. To add a winter theme, your email can say, "We want to see you again in 2023," or "We know the holidays are hectic, but we hope you'll come back and check out your favorite products."
One email probably won't do the trick. You'll likely need to leverage your automation tech for a drip campaign, with emails set on triggers. For example, if a customer opens the first email, it triggers a second email to send.
Remember to give customers a reason to come back. Adding a discount code or a coupon is a nice incentive.   
If you're ready to celebrate the winter season with new content, use these ideas to create something new. If you need some help generating the content, check into our fully managed content production services on ContentMarketing.com.