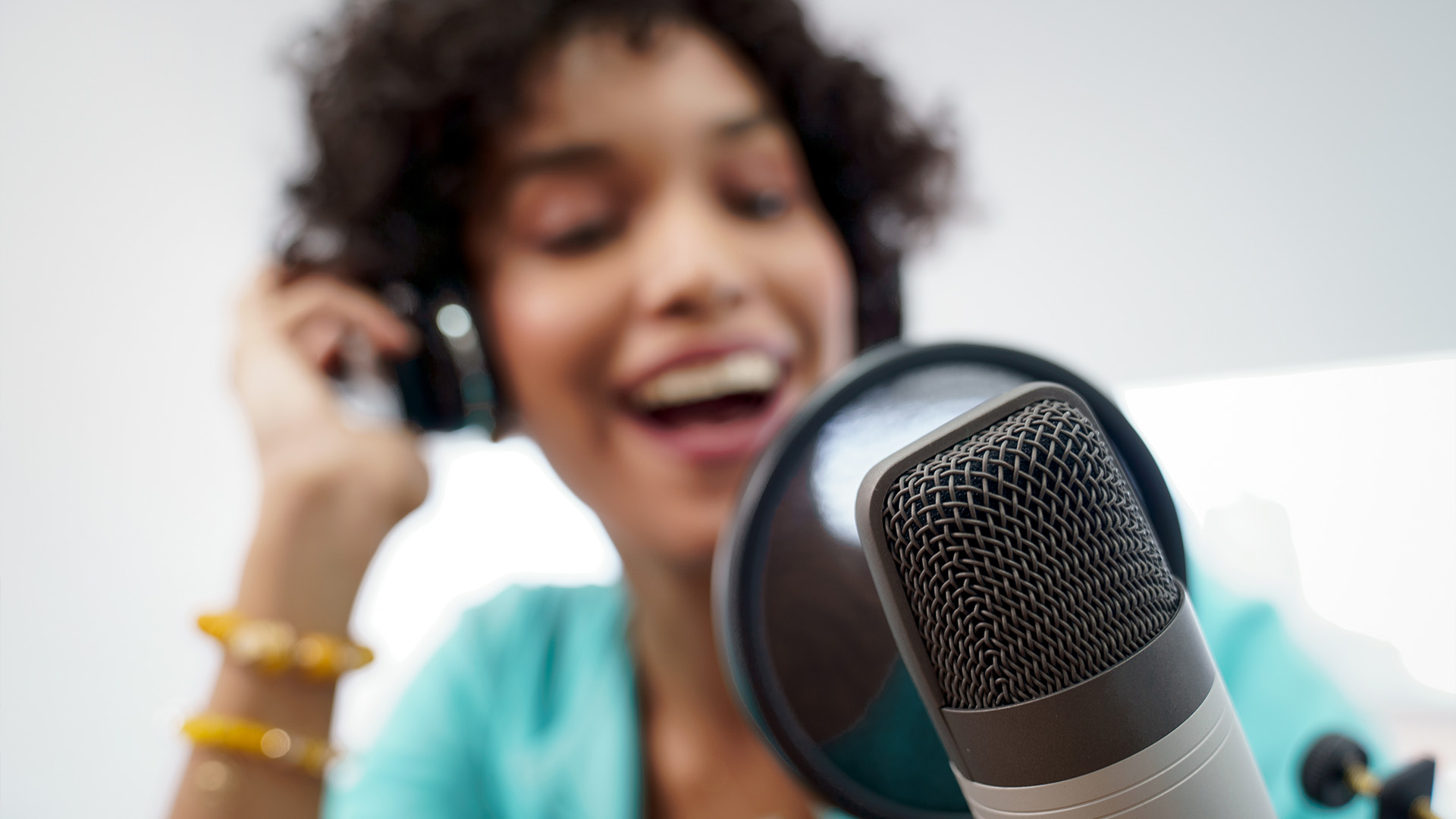 Podcasts have been all the rage the past few years, especially during the pandemic's lockdowns, which left many people scrambling to entertain themselves as they spent more time at home.
But by 2022, there were 80% fewer podcasts launched than in the two years prior, likely due to a saturated market and the fact that many people have returned to the workplace. Even podcasts backed by major media empires have experienced a drastic decline in advertising, with many smaller independent podcasts scrambling for monetization crumbs.
Is that to say that starting a podcast in 2023 would be a mission deemed to fail? Not necessarily. Experts still predict 130.5 million people will listen to podcasts monthly in the United States. The key to launching a successful podcast will be a matter of knowing the challenges you'll face and having a plan in place to overcome them. 
If you're thinking of starting a podcast this year, check out some of the biggest challenges you can expect, as well as some solutions to help you not only survive, but thrive, in this competitive market.
Finding a niche in a saturated market
While there's no sense in starting a podcast in 2023 on a topic you're not passionate about, there is something to be said about understanding which genres are most popular. By the third quarter of 2022, the most listened-to podcast genres for adults in the U.S. were:
Comedy
Society and Culture
News
True Crime
Sports
Those are good insights if you're deciding between genres or are simply considering what type of content keeps listeners engaged. Knowing that comedy podcasts are leading the pack, for example, might help you decide that adding humor to your content—regardless of the topic—may help attract and keep listeners.
Research the topics you're leaning toward and try to discern if there's an untapped subgenre where you can fill a void among the current podcasts. 
You'll also want to consider your current followers on other social media platforms to determine if there's a way to cross-promote to a built-in audience. 
Decide on a format that resonates with listeners
Long before you create your first episode, and perhaps before you even name it, you'll need to flesh out what your podcast's format will be. How will you structure and deliver your podcast? Consistency will help your listeners know what to expect and provide them with a more succinct summary when trying to describe the show to other potential listeners. 
Some of the more popular formats include:
Interviewing new guests on each episode
Monologue or solo ad lib commentary
Co-hosting, with conversation
Single host with a panel of guests
Nonfiction storytelling or news reporting
Fictional storytelling through theatrical performances
Having a clear framework to plan each episode can help ensure that no vital segments are missed and that listeners can trust the predictability and comfort of template-like episodes. Critical structural pieces typically include:
Intro: The host tells listeners about the podcast and shares a hook for that episode.
Main content: The interview, storytelling, performance, etc.
Outro: The host wraps up the podcast, tells people where to learn more (if relevant), teases the next episode, and asks listeners to rate the episode, leave a review about the podcast, and/or subscribe.
Additional calls to action: This might include encouraging listeners to support the episode advertisers or podcast's sponsors. It can be done at any point in the broadcast.
Choosing a multifaceted hosting platform that's affordable
Unless you plan to host your podcast on your website, you must choose a hosting platform to store your media, launch your podcast, optimize episodes, and share your show's feed with distributors. 
There are many choices, and while you don't want to overpay for features you won't use when you start, you want the room to grow into the need for more options later.
Beyond ease of use, focus your research on these five features:
Bandwidth: This probably isn't an issue when you haven't even released a flagship episode, but if you grow your audience, you'll need bandwidth that supports a large number of listeners.
Storage: More frequent and longer episodes will mean you must upload and store more content. 
Distribution: While most hosts allow you to distribute your show to podcast directories, you'll need to ensure all the important directories are included and fully understand the process.
Analytics: Podcast analytics will provide important insights into the success of specific episodes and the show. 
Promotion tools: Look for platforms that let you easily promote your episodes on social media with integrative tools.
Monetizing your podcasts when it's new
As far as the challenges facing podcast startups, making money might be the biggest challenge. Luckily, some tools can help you earn income from your show, including subscriptions, donations, direct sponsorships, affiliate marketing, merchandising, and advertising through shared revenue networks. 
Don't expect to earn significant revenue until you build your listening audience because most sponsorships or advertisers will likely be looking for podcasts with at least 1,000 listeners per episode.
To start earning money right out of the gate, consider affiliate marketing, which allows you to earn commissions from discount codes or affiliate links unique to your podcast. Be sure to read the ad (and share the promo code or link in the description) during the podcast, as read-aloud advertisements tend to perform better than third-party ads placed in the podcast.
Overcoming these challenges to starting your podcast in 2023 isn't impossible; it'll just require a bit of research and commitment to make your show stand out, earn engagement, and make a profit. The interest in podcasts may not be at its peak, but they're still a viable method to showcase your creativity and business acumen.