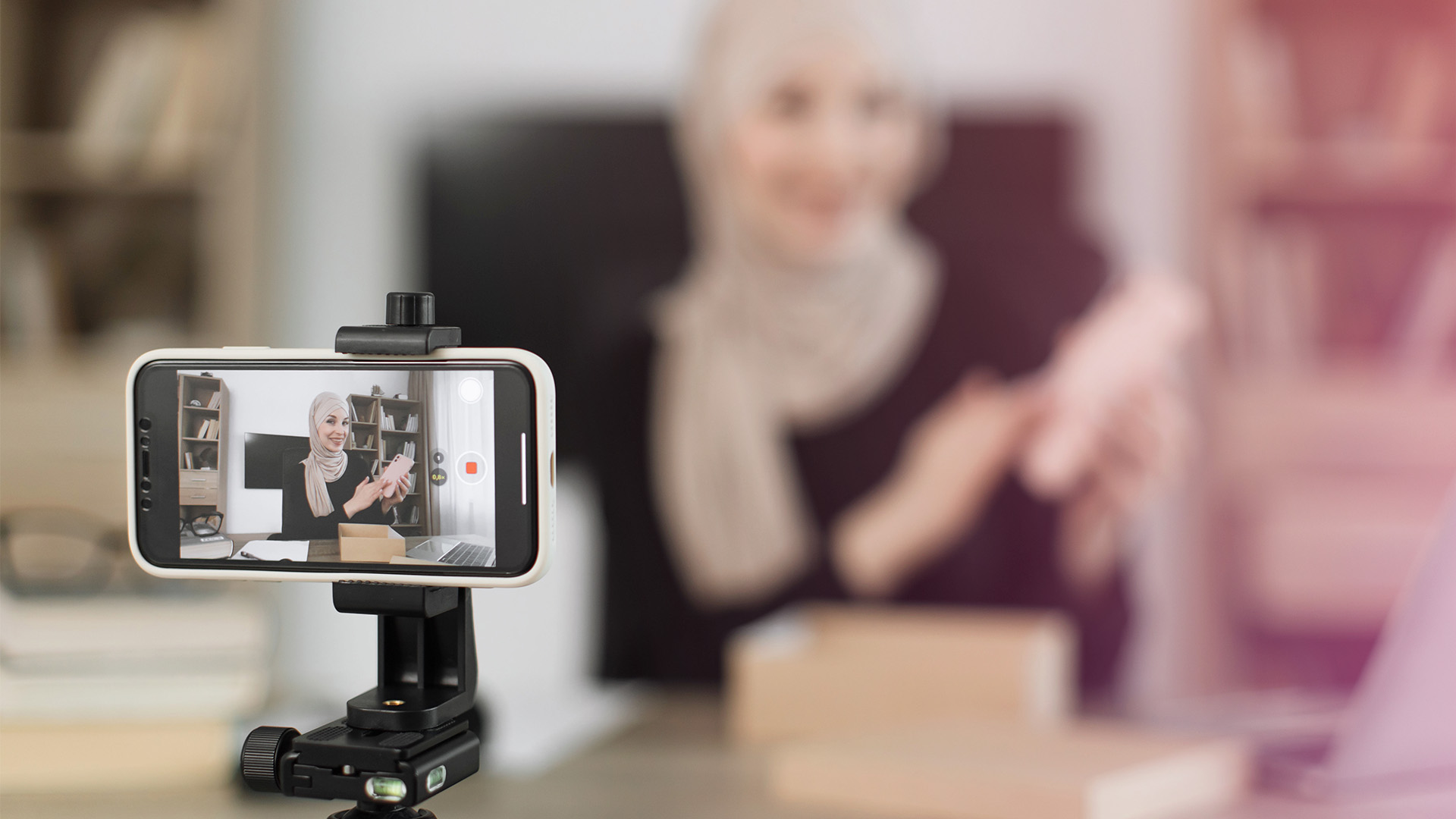 UGC, or user-generated content, can give marketers an influx of marketing materials to use. If your marketing team is new to the concept, here's a look at the benefits of such a campaign and some tactics to generate UGC for your company.
Benefits of UGC
Aside from earning additional content that your brand can repurpose, UGC has a wealth of benefits. Advantages include:
Putting your products in front of new customers
Content creators share brand-focused pictures, videos, or testimonials with their online audience. As a result, your product is introduced to a new group of potential customers.
Research shows 70% of Gen Z and 68% of millennials rely on UGC content, specifically videos, to discover new products, according to Insider Intelligence.
Giving sales a boost
UGC is a modern-day word-of-mouth campaign. When creators endorse a brand, their followers take note. Since a friend has suggested a product, potential customers are more likely to buy it. Research supports this, with 64% of Gen Z and 57% of millennials following the purchasing advice of their trusted online creators, according to Insider Intelligence. 
Expanding your social audience
As UGC content is shared, you'll likely see your brand's follower count climb.
A UGC campaign serves as an introduction between potential customers and your brand. While it might not lead to an immediate sale, this "first meeting" opens the door for your marketing team to promote products to new followers.
3 UGC campaign ideas any brand can use
Now that you're sold on the benefits of UGC, how do you get it? How do you inspire content creators to create and share brand-specific content? The simple answer is: You ask for it.
With a little bit of pre-planning, you can come up with a UGC campaign that inspires creators to socially endorse your product. Here are campaign ideas:
Contests
One of the most common ways to request UGC is through a contest. Essentially, you ask followers to create and share content in exchange for a chance to win a prize. To run a UGC contest, be sure to:
Create a campaign-specific hashtag that everyone will use.
Make the contest easy to join, like asking participants to tag your company and use the campaign hashtag.
Explain what the brand-aligned prize is and how it's given away.
Add a photo spot to your next event
When you host an event, add a ready-made picture spot. You can create a photo-worthy locale with a simple balloon arch or a grass wall – or both – like you see here: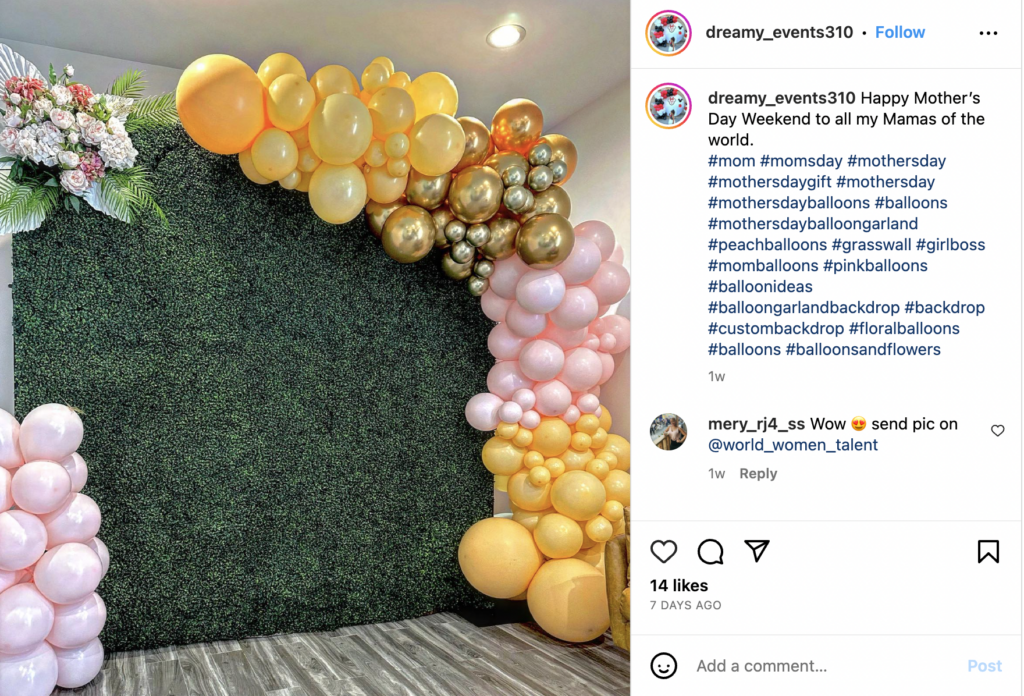 Hosting an event does take some work, and UGC campaigns are usually an added perk to the event's overall purpose.
A UGC campaign that's tied to an event gives brands a way to leverage a UGC campaign in a more controlled environment. Most UGC campaigns put a lot of trust in followers and their ability to create and share content about your brand. In this situation, it puts more creative control on the brand, not the creator. The UGC will look the same, but it's still a good way to boost brand awareness.
La Roche-Posay hosted a product launch party, complete with a giant bottle of sunscreen as a picture opportunity for guests.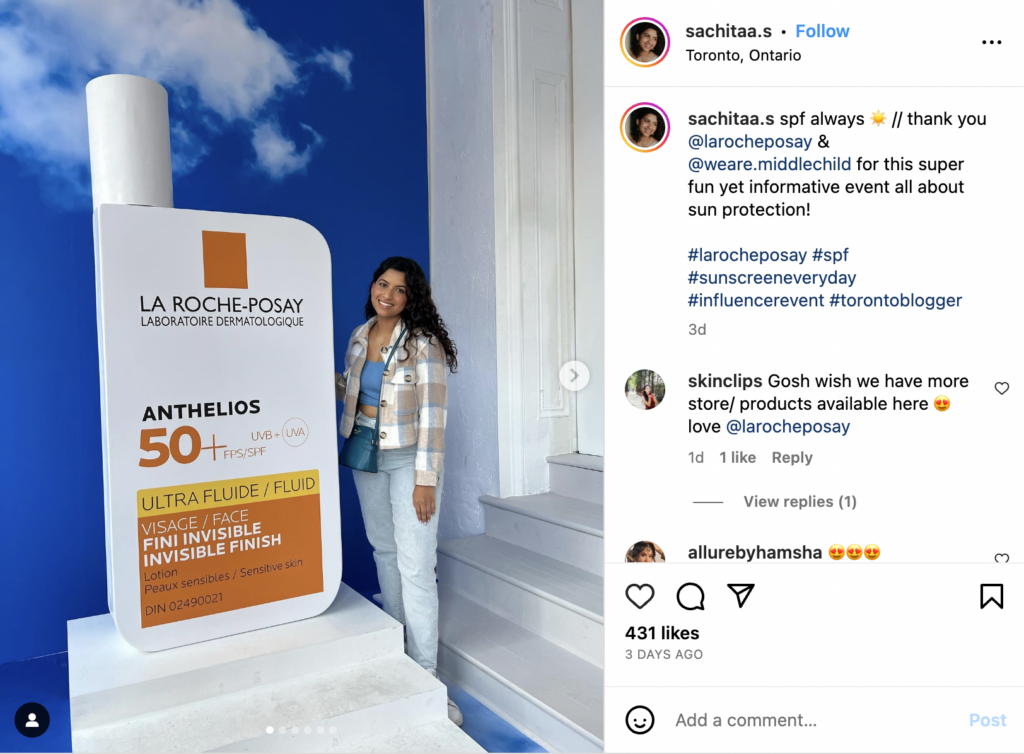 Consider an ongoing campaign
Looking to create a steady stream of UGC? Consider an ongoing campaign. Select a branded hashtag and ask customers to share their product pics on social. This concept works best for brick-and-mortar shops that can add signage to their stores, give shoppers a printed reminder with their receipts, and promote the idea on social media.
UGC is a great way for brands to activate their followers and collect brand-specific content. During the campaign, your brand is introduced to new people, which can boost brand awareness and sales. To get started, try some of the UGC campaign ideas listed above.
If your brand needs a little help with its content marketing strategy, ContentMarketing.com can help. You can tap into The Talent Network to work with freelancers or leverage our fully-managed content production services. Learn more about our content solutions.