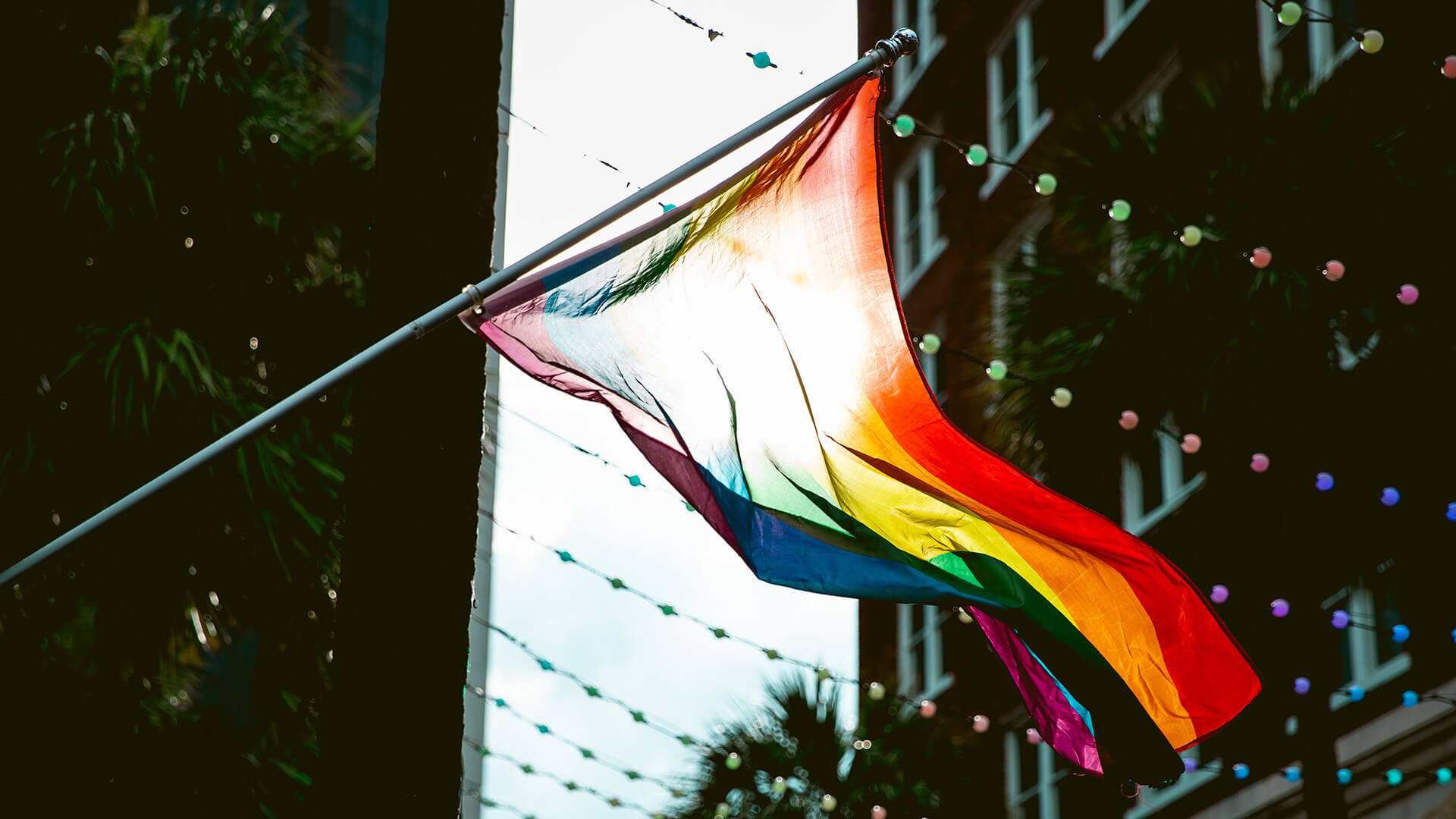 Pride Month, which commemorates the struggles of the LGBTQ+ community and encourages the continued pursuit of equal rights, is held in June. With an estimated population of 20 million, Pride celebrations aren't just rainbow-fueled parades; celebrations happen on school campuses, inside households, and at the office. A growing number of brands show their support for the LGBTQ+ community during this summer month. If you'd like to celebrate the month and create Pride Month content, here are a few ideas to try: 
Plan a team event and share it on social
Celebrate Pride Month with your team and share your experience on social media. What kind of celebration can you plan? It can be something as simple as a company BBQ or potluck with an LGBTQ+ community leader as a speaker, or you could book a virtual pride event like Drag Queen Bingo or Rainbow Bagel Making.
SoFi, an online personal finance company, set up a rainbow of cupcakes to celebrate the day with its employees.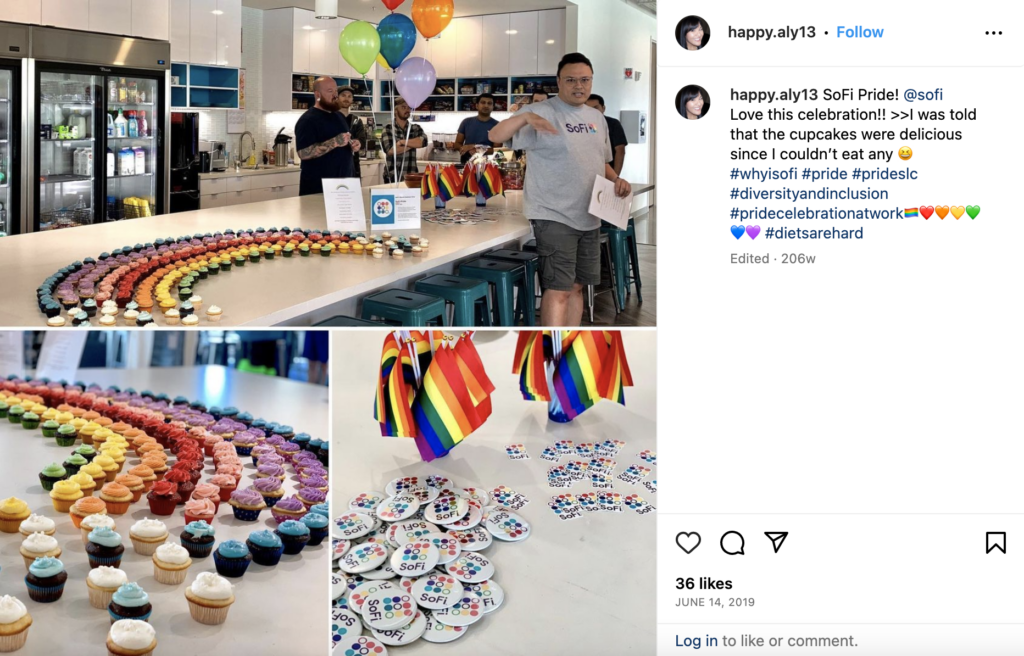 Share your solidarity with your social followers by posting a picture of the event with #PrideMonth, #pride, and #LGBTQ+ in the message.
Attend a local awareness event
Many big cities host LGBTQ+ events, like a 5K race, for example. If there's such an event in your town, get a group of employees together and participate. Take some pictures while you're at the event and share them on social media, but a blog post could be a good idea too.
Craft a post that discusses the event and your company's participation, but let the article dovetail into your brand's values and inclusive policies. If crafted well, it can be used as thought leadership and shared with industry-leading blogs too.
Share meaningful pride-themed quotes
During the month of June, create and schedule quotes that support the LGBTQ+ community. It's a simple, easy way to show your company's support. Here's an example of a quote: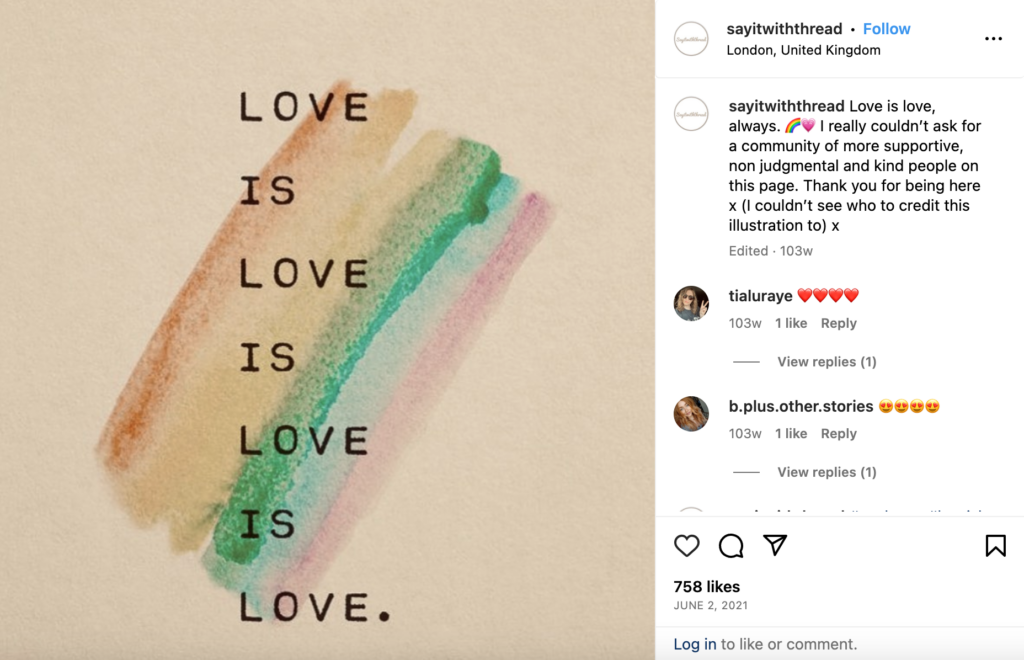 You could share quotes from famous celebrities, authors, or activists, or you can ask your employees to create their own quotes. As an optional activity, you can ask employees to finish the sentence, "To me, Pride Month means ____." You could post all of the quotes on social (anonymously, if preferred) or ask employees to vote on their favorites and post the top four each week of the month.
Support an LGBTQ-owned business or nonprofit
Support a local bakery, coffee shop, bar, or restaurant owned by a member of an LGBTQ+ community. You can take the team out for lunch, meet for happy hour, or have coffee and muffins delivered to the office, or your company could pick up the tab for any customer that visits the business during a certain time.
For example, sponsor a coffee hour, where your company pays for a small cup of coffee for every customer who enters the coffee shop between 8–9 a.m. Promote the event on your social channels and consider creating a blog post that explores your partnership with the business. 
If you'd rather support a nonprofit, you can do that too. The company can donate funds, or you can organize a volunteer event that gets employees involved. Share your efforts with your customers on social.
Collaborate with an LGBTQ+ influencer
During Pride Month, consider teaming up with an LGBTQ+ influencer on a campaign. You can ask an influencer to promote your product while shining a spotlight on powerful pride influencers.
Take a look at the influencer campaign by NYX Cosmetics. You'll notice the message focuses on who the influencers are, but the picture showcases the creators wearing the brand's makeup. The company's campaign, #PaintYourPride, deployed a handful of LGBTQ+ influencers sporting new looks.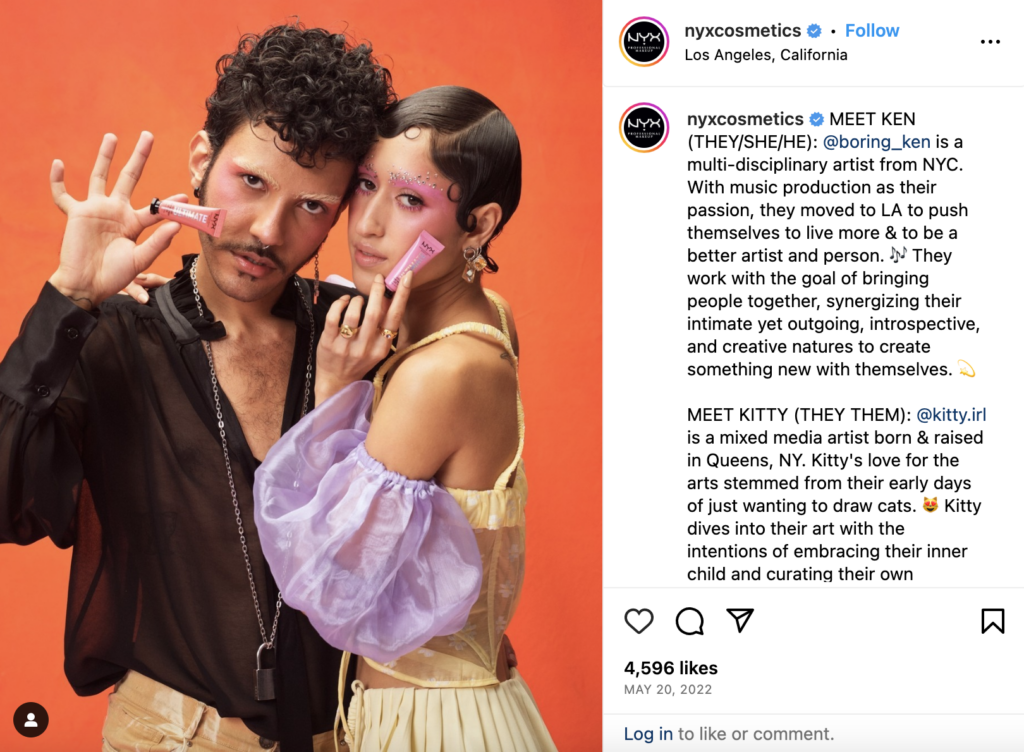 Create a pride scavenger hunt
Consider adding decorative touches to the office to celebrate Pride Month. You can make small gestures like putting a rainbow flag in an office plant, adding rainbow napkins to the breakroom, or chalking a flag on the company sidewalk or entryway, like this: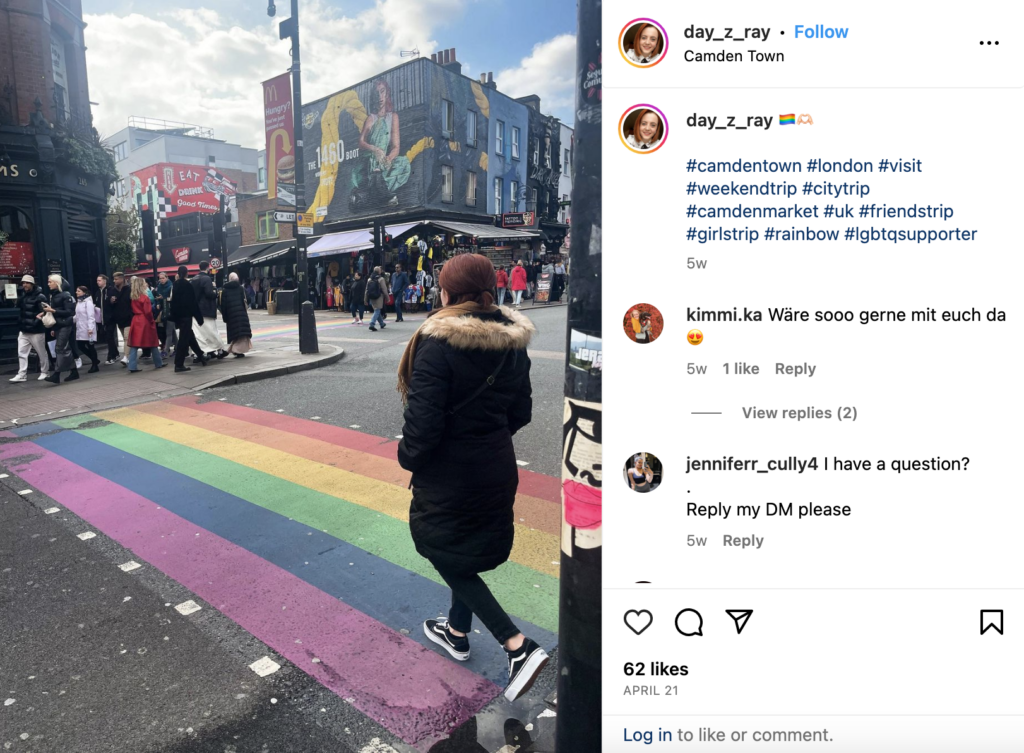 Ask employees to find these Pride-themed decorations and share a picture of them on social media, with a tag to your company. The employee who finds and shares the most items wins a prize, like a free lunch or early release on Friday.
If your brand is looking for a fun way to ring in Pride Month, use these ideas to celebrate while creating some educational content for your customers at the same time. Make sure that you support the community all year long, though, not just in June.