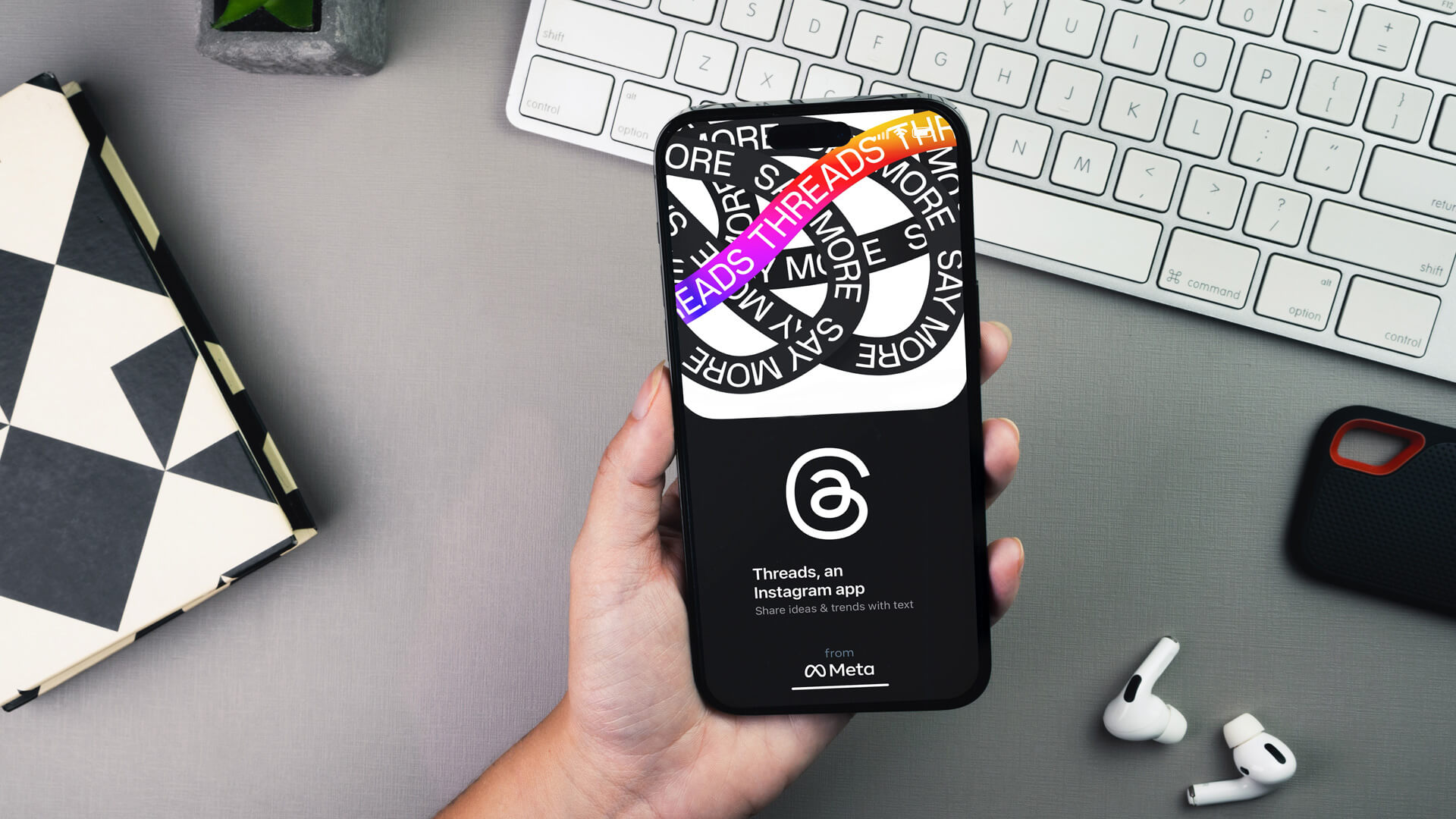 When Meta's new social media platform Threads launched on July 5, 2023, no one expected 10 million sign-ups in seven hours. Offering what many see as an alternative to Twitter, Threads had amassed 100 million users by its fifth day.
Today Threads is available in 100+ countries with more pending.
For marketers tasked with exploring the potential of Threads to promote their brand, here are some of the important highlights to consider based on the current state of Threads.
What is Threads?
Built by the Instagram team at Meta, Threads was designed for users looking to share text updates and join public conversations. Users can follow and connect with friends and creators, and Threads posts can also be shared on users' Instagram stories or on other platforms as a link.
Threads users can:
Post photos, links, and videos up to 5 minutes in length, and text up to 500 characters long
Reply to posts and mention (tag) other users in posts or replies
Filter out replies to their threads based on specific words
Unfollow, block, restrict, or report a profile
Like Instagram, Threads offers accessibility features, such as AI-generated image descriptions and screen-reader support. In addition, Meta has stated that it will be enforcing Instagram's community guidelines on content and interactions, with $16 billion invested in teams and technologies since 2016 to protect users and focus on "advancing our industry-leading integrity efforts and investments to protect our community."
Improvements in the pipeline
Although things have already begun to cool off for the new platform, with huge drops in both active users and time spent on the app, Meta has a lot in the works to improve the features and benefits of Threads. Here are a few of the much-anticipated improvements and expansions in the works.
Improved app features
Despite the impressive sign-ups after launch, Threads immediately drew user complaints about a lack of even basic features. These included an inability to customize feeds, edit posts, search for hashtags or trends, and easily switch between different Threads accounts. Additionally, users lamented the lack of private messaging, desktop interface, and language translation—the latter was addressed later to allow for post translations.
Advertising
Meta has announced that it won't introduce ads on Threads until its user base reaches "a critical mass," but branded content tools are in the works. Once launched, marketers would be able to invest in paid promotion. For now, brands can use paid partnerships on Threads if they're disclosed through text.
Compatibility with ActivityPub
On the day of its launch, Meta announced that it was planning to make Threads compatible with ActivityPub, the World Wide Web Consortium's open social networking protocol. The move would make Threads interoperable with other apps that support the protocol, such as Mastodon, WordPress, and (eventually) Tumblr, allowing for new types of connections that aren't currently available to most social app users.
European Union launch
New regulations in the European Union (EU) have blocked Meta's ability to distribute the app in 27 countries in Europe, including major social media markets like France, Italy, Germany, and Spain. Concerns about Meta's data absorption and retention have led the EU to expand the requirements of its new EU Digital Markets Act of 2024, pushing the compliance verification out by several months.
How to use Threads as a Marketing Tool
Until some wrinkles get ironed out with advertising, features, the EU market, and interoperability with other apps, marketers using Threads should focus their efforts on content and collaboration. These early days provide a fertile foundation to learn the app, discover target audiences online, promote engagement and brand loyalty with users, and build relationships with influencers and thought leaders.
Need some ideas to get your brand started on Threads?
Partner with influencers
Team up with content creators with built-in trust and credibility with their target audience to promote your brand's products and services to their followers. With the right persuasive content, strong imagery or videos, and first-hand tellings, these influencers can provide ongoing brand exposure and boost sentiment about your brand.
Encourage user-generated content
Create a buzz by amplifying your brand's message and extending its reach through user-generated content. Try getting creative to give Threads users a prompt for their content, including contests for artistic interpretations, sincere reviews or endorsements, or calls for submissions featuring photos or videos with your product or service.
Showcase subject matter knowledge
Content produced by your company's leaders, engineers, designers, or other employees can highlight your brand's expertise. Position your brand as not only the go-to source for the quality, price, variety, or uniqueness of your products and services but also your knowledge and experience in the industry.
Leverage behind-the-scenes stories
Inform, educate, entertain—or use some combination of the three to reach your audience in ways that standard advertising with behind-the-scenes peeks into your brand. Tours of manufacturing plants or brick-and-mortar stores, video clips from booth expos, conferences, and industry conventions, as well as employee day-in-the-life montages at work, play, or volunteering in the community speak to transparency, innovation, and your brand's values.
Engage in conversations
Look for ways for your brand to connect authentically with your audience by participating in conversations, following users, and sharing posts. Beyond just making small talk with potential customers, your conversations should extend to industry thought leaders, former clients and customers, and even those who share genuine concerns or complaints about your brand or company.
With less than a month under its belt, the future of Threads is still up in the air. But marketers can still invest their time into the app to capture the attention of this emerging audience. In terms of where to spend your budget on Threads, lean into producing useful content, building clearly disclosed paid partnerships with influencers and developing engaging campaigns that encourage and incentivize user-generated content.