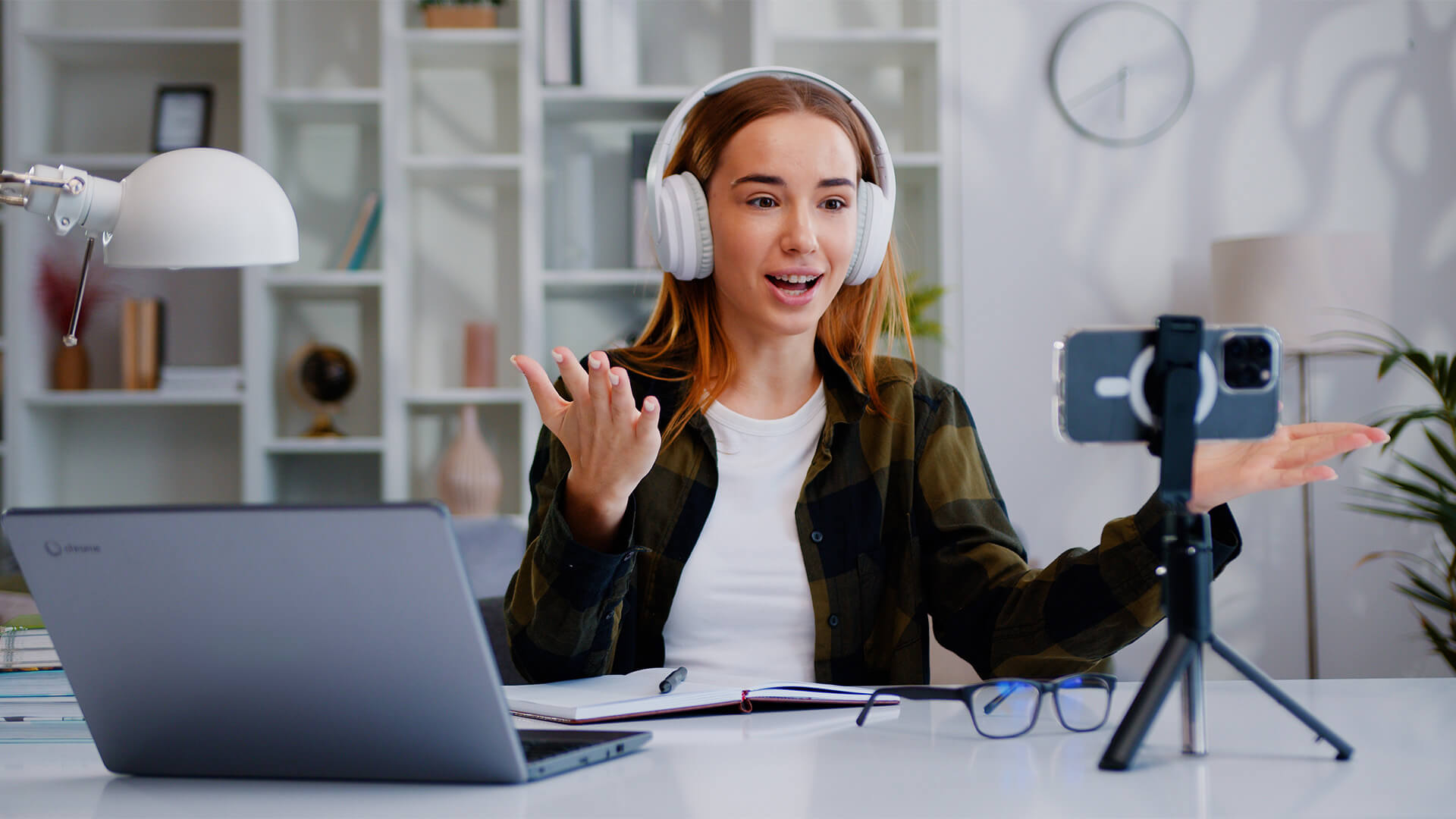 TikTok is now the top platform where U.S. adult social media users spend their time, with an average of 45.8 minutes per day spent on the medium, according to Insider Intelligence. Although the app has developed a reputation as a B2C goldmine, it's also drawing the attention of B2B marketers who are keen on reaching younger generations of adult buyers.
Is there room for B2B brands to succeed on TikTok? Absolutely. In fact, the average brand on TikTok posts just 1.8 videos per week, compared to 4.6 per week on Instagram and 5.0 tweets per week on Twitter.
So how are B2B marketers adapting their social media strategies for the short-form video hosting platform? We've got some tips and examples to help brands develop a marketing strategy, create high-value content, and boost engagement with B2B buyers.
Host a product demonstration
In a global TikTok study, 49% of users said the app is a source for discovering something new, and a product demonstration offers not only discovery but also information on ease of use, features and benefits.
That's not to say your brand has to cram everything about your product or service into one short clip, but it can be done. Just check out this fun and impressive video from the video-maker app Templify, in which viewers see how simple it is to create a video in less than 60 seconds.
Give a behind-the-scenes tour
Help your audience feel like they're part of your company by offering a behind-the-scenes glimpse into buying, manufacturing, shipping, or simply a day in the life in your workplace. Not only can the video help portray a sense of transparency, but it can also reassure potential customers that you're not a fly-by-night brand.
Sustainable packaging brand NoIssue offered TikTok users the chance to "pack an order" with the company, taking their followers through the process — complete with messaging about the company's use of compostable water-activated tape.
Share video testimonials
Brands can talk about the value of their product or service, but it's far more effective to have a satisfied customer do it for you.
That's precisely what manufacturing quoting software company Paperless Parts did when it had a customer discuss the time savings and ease of use he had experienced from using their software.
If needed, offer guidance with a few open-ended questions to get them talking, such as, "In what specific ways has our product or service helped your business save time or money?"
Share useful tips
Not every tip, trick, or hack your company shares on TikTok has to be promoting your brand directly. Offering value-added information can significantly help endear current and potential customers if it's relevant to their needs.
Need an example? Check out part one of this video series from property management software company Guesty, in which the marketing team created content around The Ultimate Airbnb Host Checklist.
Leverage influencers to promote your brand
Influencers come in various forms, from partnering content creators and thought leaders to celebrities and even non-humans, such as dogs and AI-born characters. Don't rule out your employees, who often can provide the best authentic experience about products, services, company values, and even commitment to diversity in hiring.
The marketing team at immersive shopping and augmented reality solutions company Tangiblee knew a similarly aged employee might best serve the demographics of TikTok. So it had its youngest employee take viewers on a tour of a typical day in her life at work, including the mention of a TikTok dance challenge.
Announce new or updated products, services, or features
While calls, emails, and updated website copy can alert existing customers to a B2B company's newest products, services, and features, TikTok is a platform to share visual explainers with your brand's existing followers and potential customers.
How might that look in a clip format? User insights platform Sprig shared this 17-second video to announce that it would soon be dropping new features "to make getting product insights even easier," clearly demonstrating the ease of use of its new drag-and-drop tool.
Lean into humor and TikTok trends
Savvy marketers understand that B2B buyers on TikTok are smart, diverse, and more likely to be Progressive and open-minded than their predecessors. With quick wits, a distaste for "punching down" on marginalized groups, and a much deeper understanding of politics than previous generations, this younger B2B target market of buyers tend to root for companies that make them laugh.
Create your own funny content, invest in influencers who do it well, or consider holding a caption contest for an image related to your industry.
Want to see an example? Check out what roofer sales platform Roofr did with a hysterical photo of Kanye West parading down the street with (exaggerated) oversize boots.
With the right creative team, B2B marketers can also capitalize on TikTok trends, including hashtags, videos, sounds, and even dances. The key is to mix up your content—think informative, entertaining, and instructional—to hit different goals and showcase your brand's style, tone, voice, experience, offerings, and values.
Take a cue from these seven tips and examples to help your B2B content stand out on TikTok. Post frequently and assign a dedicated team member to check comments and answer questions. Your goal should be engagement, and you'll likely earn a few followers (and laughs) along the way.