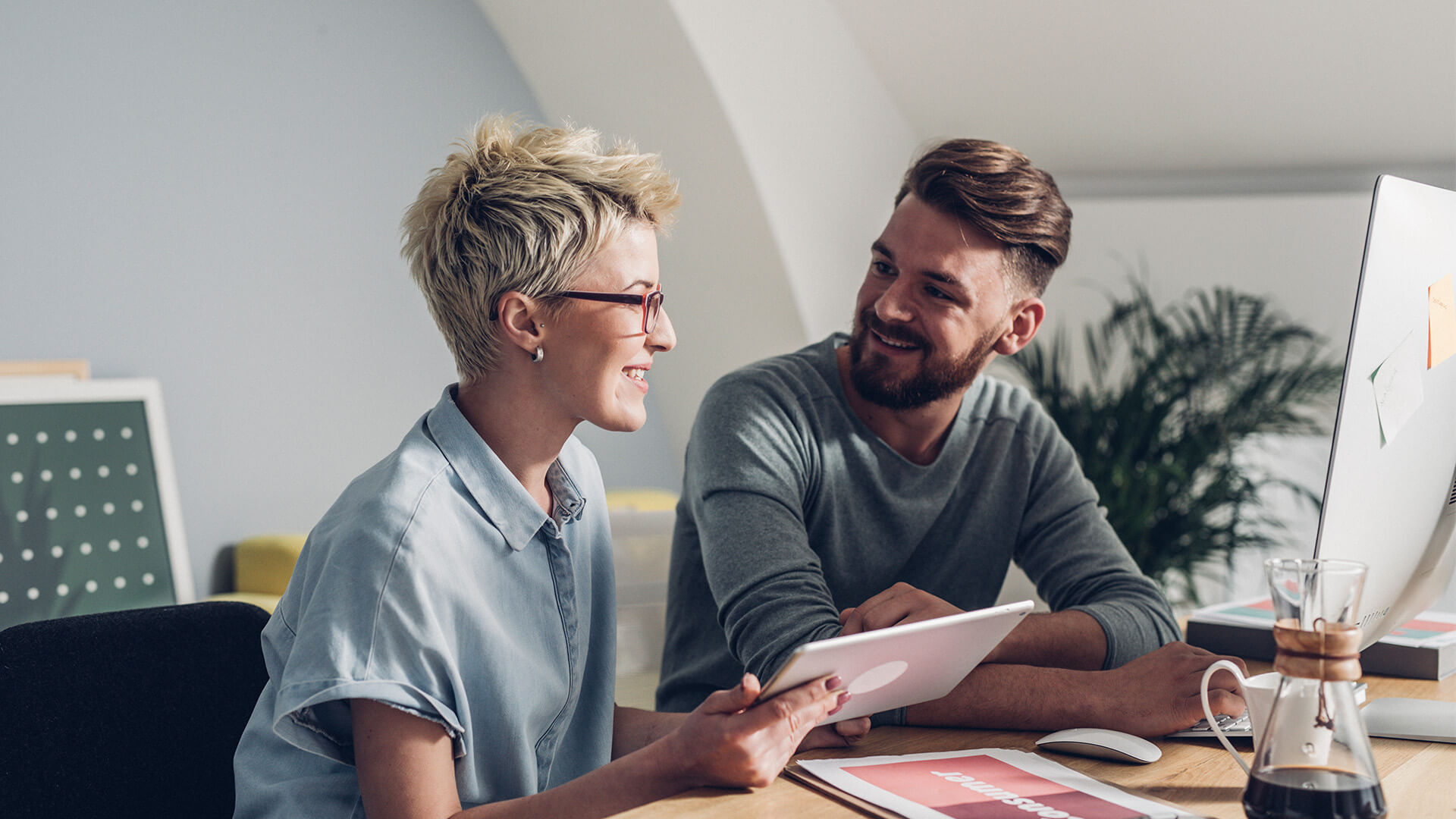 Content is still king in the marketing world, and if your brand wants to capitalize on the change of seasons to promote new product lines, create educational material that will build trust and loyalty over the long haul, or gather user-generated content that can be repurposed, we've got some content marketing examples and ideas to help you get started.
Take inspiration from these six content marketing strategies and examples brands use to share fun, engaging, or educational content with consumers.
Create videos that convert
Experts predict that U.S. consumers will spend 173 minutes daily with digital video by 2024, according to Insider Intelligence. If videos haven't been the main topic of discussion in your content planning sessions, you're truly missing out on opportunities to generate leads and convert.
Start by identifying your goals and target audience, then determine what story you want to tell for fall. If done well, your videos should do more than boost brand awareness. Whether it's a live stream, tutorial, product review, or compilation of products set to music, video marketing is an effective tool to showcase the best your brand has to offer.
Want to see the power of video in action? Check out this post by GreenWeddingShoes on Instagram promoting an "I Love Fall Cocktail," complete with ingredients, a tutorial video, and a promotional code for 15% off a Haute Harvest Cocktail Kit from Fancy Sprinkles.
Highlight new fall lines with hashtags
Fall is a beloved season, and its diehard fans often begin searching for and sharing content long before summer ends. Don't be afraid to start your autumn-inspired content marketing early to build excitement and generate buzz. But ensure you're not teasing products that aren't yet available, as many fall enthusiasts start their seasonal decorating quite early.
Catch the attention of this dedicated group of buyers by using fall-inspired hashtags, as well as text and backgrounds in earth tones or Halloween colors. You can even add autumn-inspired symbols, such as leaves and pumpkins.
When hair accessories company Teleties wanted to launch its fall collection, it turned to TikTok to share this video of close-ups of its autumn-inspired clips and beaded hair ties. The content was accompanied by hashtags like #fall, #cozy, and #fallseason to complement Teleties' brand- and product-focused tags.
Share seasonal blogs
Blogs provide brands with the opportunity to share more in-depth, long-form content that can also be shared on social media. Consider all the ways your products or services could be touted through seasonal tie-ins to develop regular posts that could pair well with autumn-inspired imagery.
Need some ideas? Start by having your team brainstorm words, phrases, symbols, activities, and fall-related events. For example:
Activities and Events
Back to school (lunches, backpacks, supplies)
Halloween/trick-or-treating
Apple picking
Hayrides
Corn Mazes
Winterization (home, car, RV, vacation property
Fall organization
Fall festivals
Campfires
Fall planting
Food and Drink
Pumpkins, gourds, squash
Apple, pumpkin, and sweet potato pies
Crockpot recipes
Fall cocktails
Hot cocoa and pumpkin spice lattes
Decorating, Entertaining & Lifestyle
Scarecrows
Ghosts
Scary movies
Candles
Fall fashion
Once you have a list of ideas and themes, you can look for value-added information to share. Curious to see how that might look?
Total Nutrition Technology created a list of fruits and vegetables that are in their prime during fall, which they shared on the company blog and promoted on Instagram.
Produce insightful ebooks that educate consumers
Ebooks can provide substantive information for consumers that not only positions your brand as an expert on a particular topic but also as a helpful source of free value-added content.
Regardless of your industry, you can create and share a helpful ebook about any topic that's relevant to your industry and helpful to consumers.
Want to see an example of value-added content? Check out RV Skirting's free ebook, "How to Winterize Your RV; The Essential Guide for Winter Living & Winter Storage."
Host a contest to gather UGC
User-generated content can be a valuable resource to your brand because it lends credibility to your product or service. Consider holding a contest in which you ask users to take a photo or video of themselves with your product or at your establishment.
That's precisely what Spaghettini, an Italian restaurant, did with this Instagram post last October. The contest included the opportunity for contest participants to win brunch for two by taking a selfie on the restaurant's "fall festive" patio, posting and tagging Spaghettini with the hashtag @SpaghettiniPumpkinPatch, liking the original post, following the restaurant on Instagram, and tagging friends.
Capitalize on a fall song or trend
TikTok is known for its dance trends, challenges, and rotation of trending sounds and songs that brands, influencers, and consumers can incorporate into social media posts. One way to draw attention to your fall content is to combine it with one of these challenges or dance trends using the designated hashtag to help TikTok users find your posts.
You can also use the search function on the platform to find "viral sounds" or "trending songs" and use them either as a backdrop for your video or incorporated into your clip as a sound effect.
With the "Barbie" movie smashing box office records, various versions of "Barbie Girl" have been making the rounds on TikTok this summer. Influencer @lifeas.maria used a trending remix of "Barbie Girl" to highlight her in-store showcase of Hobby Lobby's extensive fall decor.
Get creative with your content marketing efforts this fall by creating engaging content that catches consumers' eyes—and ears—with trending songs, fall colors and themes, educational ebooks, and value-added blogs. Be sure to create videos that drive viewers to take action, use hashtags to help social media users find your content, and capture user-generated content for upcycled materials that you can upcycle as content down the road.