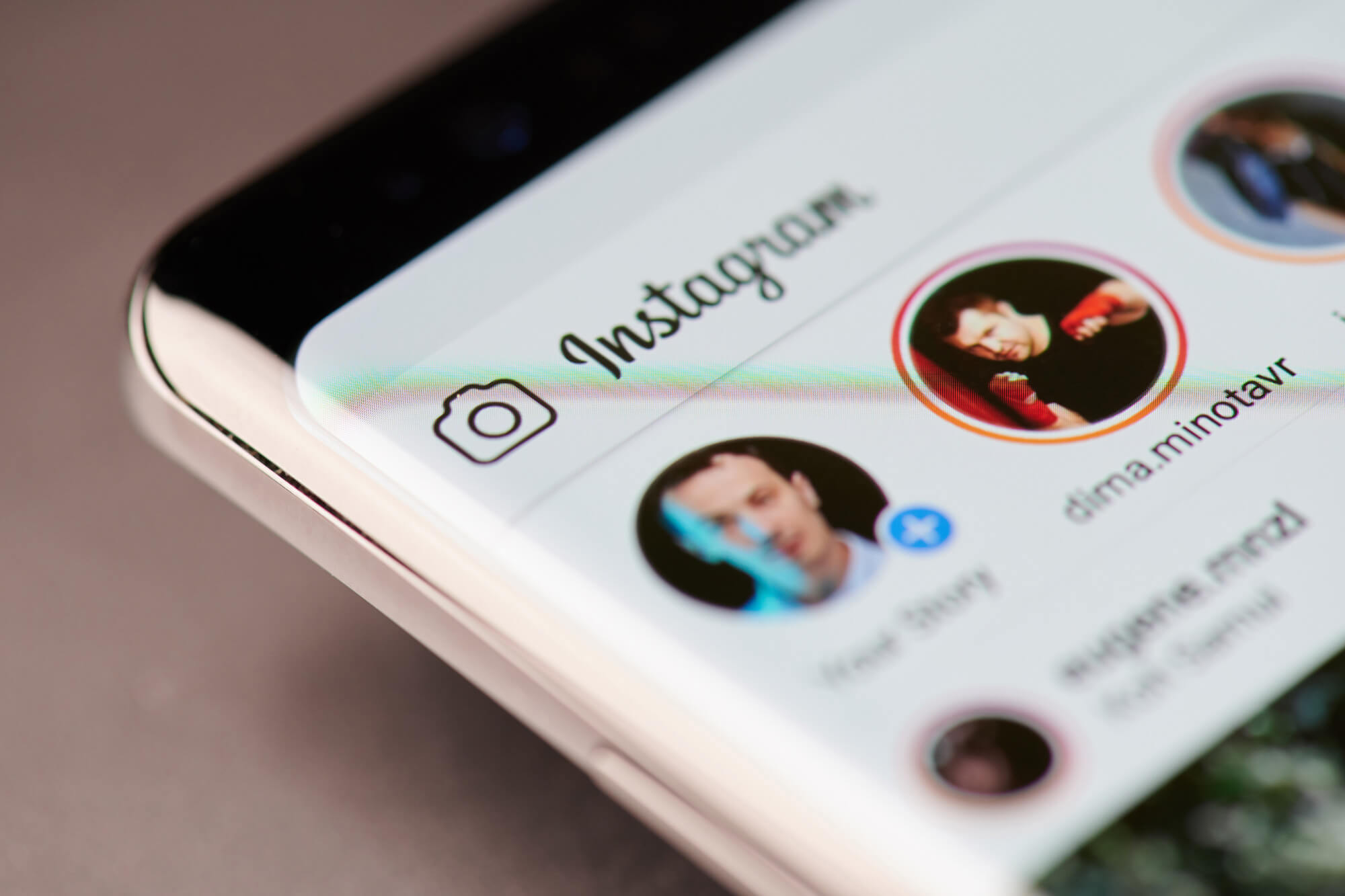 Does your brand promote products on Instagram? If so, Instagram's latest announcement will likely be a welcomed one. The social media giant is now giving every user the ability to add a link to their posts with Instagram Link Stickers. 
The feature was previously limited to verified accounts or those with 10,000-plus followers. These limitations meant marketers had to be strategic. If a company wanted an influencer to promote their product, for example, they'd need to find an influencer that had access to swipe-up links to maximize the campaign's reach. 
Now, that's no longer necessary. With link stickers accessible to everyone, every brand and influencer — no matter how many followers they have — can add a link to their Instagram Stories. 
Ready to learn how to use them effectively? We'll give you some pointers. 
What are Instagram Link Stickers?
Let's start at the beginning. An Instagram Link Sticker is a small label that you can "stick" to your Instagram Stories that includes a URL of your choice. 
This sticker joins a lineup of other stickers that Instagram offers, including question and poll stickers that brands can use to increase engagement. 
How do you find the new sticker?
If you're wondering how to add this new sticker, follow these simple steps:
Go to your Instagram Stories

Create a new story

Select the link sticker

Paste the URL that you want 

Change the color and font 
It's that simple.
5 tips for brands to leverage link stickers
Instagram link stickers started appearing in everyone's "sticker book" in November 2021. As you can imagine, marketers are still figuring out best practices, but even in this short window of time, there are some tips that can help brands use this new tool. 
Try to match your brand 
Instagram does give users the ability to change the look of the link sticker, but options are limited. Right now, you can change the color, font, and placement of the sticker. However, color and font options aren't extensive. 
You have two options. You can use colors and fonts that are close to your brand guidelines or you can try to create an overlay so you have more control over the aesthetics. 
To do so, add a URL to the sticker as usual. Use the text tools to add a CTA. Place the CTA text over top of the URL sticker. The text box will cover the templated sticker provided by Instagram and gives you more control over the look of the clickable area. 
Think about link placement 
Whether you're creating a graphic or using a stock image, think about where the link sticker will sit. If you're using a picture of the NYC skyline, for example, you might place the sticker at the bottom so you don't take away from the image's impact. 
If you're creating a graphic, consider the sticker in your design so its placement looks organic. 
Take a look at this example. Notice the link sits nicely at the bottom. 

Add a CTA
If you're creating a graphic, you can add your own CTA to encourage people to click the link sticker. Here's a great example of text that supports the sticker.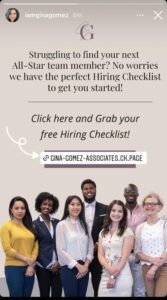 You'll notice the CTA, "Click here and grab your free hiring checklist," is in large text and sits above the link sticker. The white arrow adds another eye-catching element that draws attention to the URL. 
It's not all about sales
Can link stickers lead viewers to a specific product page? Absolutely. However, it's important to remember that link stickers can do more than sell. 
There are so many possibilities. You can link to a(n):
Blog post that offers the benefits of your product or service

E-book that explores how easy it is to switch from a competitor's service to yours

Downloadable template, calendar, worksheet, or activity

Infographic of stats on your product

Contest or giveaway
Think about the buying stages involved in buying your product or service. What information does a consumer need to make their decision? Create content that supports a consumer's journey and link to those assets, too — not just the product purchase page.
No more swiping up 
Before Instagram Link Stickers were released, visitors were told to "swipe up" to follow a link. However, that's not the case anymore. A visitor simply taps the link. If you're used to creating graphics or templates that encourage consumers to swipe up, this needs to change. 
Instagram Link Stickers give brands a new opportunity to connect with consumers. As with all of the Instagram stickers, the link sticker is easy to use. Its simplicity coupled with the tips above give brands the chance to use stickers to promote and link to products immediately. It also opens the doors for smaller influencers to collab with brands.