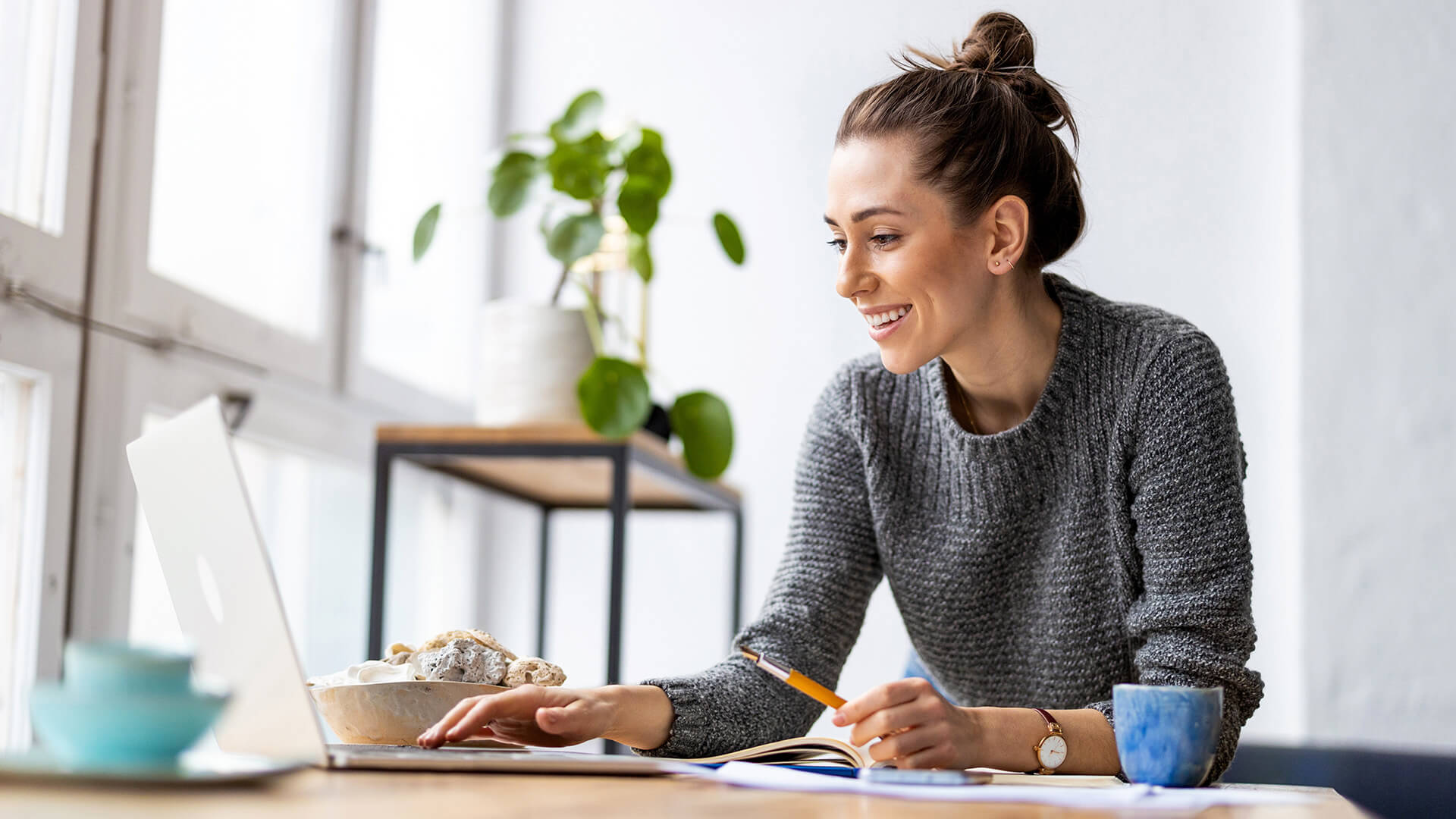 Have you considered content marketing for your small business? Content marketing can drive awareness and sales by regularly publishing relevant content for a targeted audience. Research shows 57% of small businesses are investing in this long-term approach, according to Insider Intelligence. So how can content marketing for small businesses be beneficial?   
While more businesses are leaning on content marketing to stand out in a crowded space, this type of marketing does require time and a content marketing budget. So, what's driving businesses to create a stream of binge-worth blogs, videos, and infographics?
Benefits of content marketing for small businesses 
Content marketing can: 
Increase the number of quality leads
When you create high-quality content, you can gate it and collect the email addresses of potential customers. 
Savvy marketers create funnel-specific content. For example, email marketing provider Campaign Monitor created an e-book to target customers during their evaluation phase. Potential customers who are interested in learning what the company has to offer can read an ebook, How to Pick the Perfect Email Marketing Provider and Marketing Platform. 
Gating content like this gives a company a list of warm leads to follow up with. 
Help people find your brand on Google
When customers need to find something, they search for it. Most people look at the top three search results and click on a link. 
More specifically, research shows 28% of people click on the first search results, 16% click on the second, and 11% click on the third, according to research from Infront Webworks. So, if your content isn't on the top of search results, the odds of it being seen diminish quickly. 
How do you get your content into those top slots? Content marketing can help. By creating consistent, high-quality content that includes popular keywords, you'll optimize its placement. 
It will take time. You can't create one-piece content and expect it to land at the top of Google's search results, but a strong content library is a viable way to improve your ranking.
Drive website traffic
If you create relevant content, people will read it. To do so, they're taken to your company's website or blog, which means you're putting more eyes on your site. How much more? Research shows blogging leads to 55% more website visitors. 
After reading an article or checking out a cool infographic, they might read another post, browse your About Us page, or check out your products. 
Remember, there are multiple ways your customers can learn about blog content, from search engine results to a shared link on social, promotion helps drive traffic. 
Build trust with your customers
Each piece of content gives customers information about your product and brand. With each interaction, customers start to build a connection and eventually trust. Again, it takes time. Trust is established through repetition. Customers need to see your content regularly. 
Consumers should also see trust signals within the content. Trust signals help buyers feel secure about purchasing from a particular brand. Trust signals might include a money-back guarantee, free returns, customer testimonials, or association badges like a Better Business Bureau badge. Each item helps elevate a customer's sense of trust in the brand. 
Educate your audience
Content is a great way to educate your audience. From videos to how-to articles, there are so many ways to teach your customers about your product or service. You can create educational content that draws potential customers to your product or helps existing customers use your product. 
B&H Photo, a company that sells photo, video, and audio equipment, shares videos to help its existing customers get the most out of their recently purchased gear. Videos like How to Use an ND Filter, for example, show customers how to use a particular feature on a camera. 
The company shares niche videos, too, like this one aimed specifically at educating bird photographers or this clip on product photography.
Think of ways to categorize your educational content. Maybe it's based on the sales funnel or maybe it's based on a user's experience level. Establish a few "buckets" and fill them with educational pieces. 
Boost your social media presence
You'll share your content on social media, which will bolster your image and reputation. As you share videos and other interactive content, your audience will start to anticipate and even look forward to it. 
Content marketing and social media marketing are often used simultaneously. Social media serves as the train that gets people to their destination, which in this analogy is the video or blog post. 
Populating your social channels with rich, relevant content will only increase your brand awareness among followers. 
Content marketing is a powerful tool for small businesses, but owners often wonder where to start. Whether you need direction or are interested in having a content marketing company create and publish content for you, ContentMarketing.com can help. Check out our list of content solutions to see which option is best for your small business.